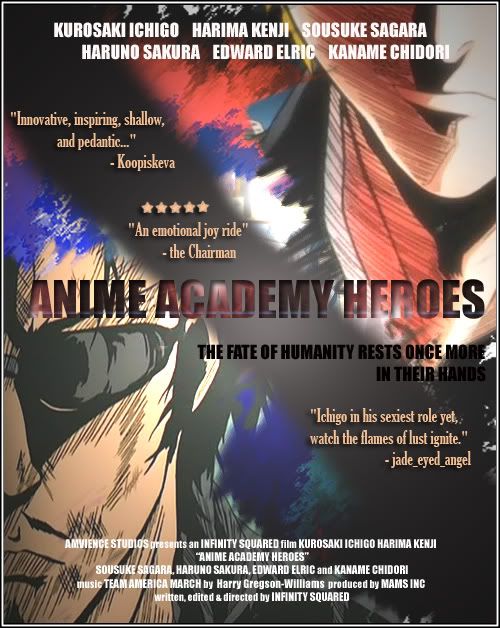 DOWNLOAD
Alright then... why would you download this video? Because it has lense flares? Doubtful. Because it has subtitles? Possibly. Because it contains some of the most overused anime in AMVs? Probably. Hmm... actually... why should you download this then? Because it's freaking entertaining, that's why.
Short summary? Many of our beloved anime characters have their stories set in their schools... this is my take on how it would be if they all went to the same school. Based on the popular fanfic styled RPG in Anime Academy which I pioneered back in 2004 (Click
here
to see what I'm talking about), this is a show about nothing (alright, so I have been watching too much Seinfeld lately)...
Anyway, enjoy... comments are welcomed

Remember... Look to the skiis, I mean, skies