Forum rules
Please observe the following unique rules for this forum:
Please limit your new threads (not replies) to one per week. If you have several new videos to announce, create one thread for all the videos.

(Note: if you forget one you can edit your post!)

Offsite links are allowed, but you are required to have a catalog entry for that video as well. Threads announcing videos that do not contain a catalog entry will be moved to the Awaiting Catalog Entry sub-forum and will be deleted in 2 weeks if an entry is not created.
When posting announcements, it is recommended that you include links to the catalog entries (using the video ID) in your post.
Videos that do not contain anime are allowed to be announced in the Other Videos section and are not required to have catalog entries.
Cake Addiction
Joined: Fri Jul 02, 2004 6:41 pm
Location: Sweden
Contact: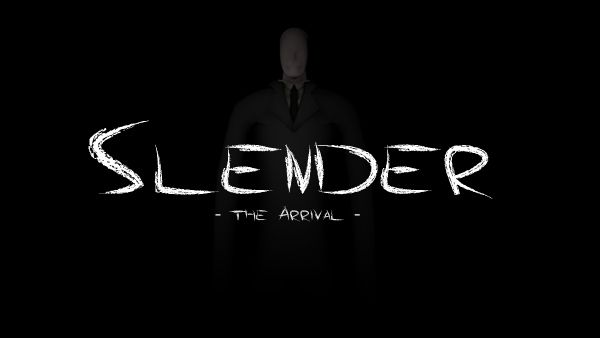 (temp poster D: )
Enjoy!

---
Joined: Mon Mar 15, 2010 10:15 pm
Status: Ching Chong Dumpling Princess

Slenderman.

---
Joined: Mon Dec 15, 2003 7:06 pm
Status: Flat on my back.
Location: The space between madness and genius.
This is purely full of awsm
The one legged space chicken is after me again.
---
Joined: Mon May 09, 2011 2:57 pm
Location: snooping as usual
yippee i finally know the song !


---
Joined: Wed May 11, 2011 3:31 pm
Status: Ninja
Contact:
I've been waiting for this to be uploaded.

Truly brilliant.
Last edited by
iheartsable
on Wed Nov 07, 2012 10:39 pm, edited 1 time in total.
---
The sexy Artist
Joined: Mon Jun 04, 2012 2:54 pm
Status: Lighting up the days
Location: California, United States
Contact:
Yes, give this extra love



. Just amazing, that slender

---
Joined: Thu Jan 07, 2010 9:45 pm
Contact:
---
Joined: Tue Feb 02, 2010 3:48 am
Location: Moscow/Russia
Nice horror

---
Joined: Mon Aug 30, 2010 6:40 am
Contact:
Slenderman! my sis will love this video at least as much as i did:3
what is [The Cake Factory] ?
---
Joined: Sat Dec 26, 2009 2:09 pm
Location: Italy
Contact:
I commented on youtube

I like it

---
Being elegantly...lazy
Joined: Sun Mar 16, 2008 12:19 pm
Location: Somewhere
Contact:
I really adore that Shiki track.

Especially with the page references, that was a really nice addition. And the rest of the tracks emphasized the creepy Slenderman appearance factor well, especially with the tentacles. So creepy!

I still feel bad for hardly doing anything...
EllipseIris wrote:Slenderman! my sis will love this video at least as much as i did:3
what is [The Cake Factory] ?
It was our team name.
---
---
Who is online
Users browsing this forum: No registered users and 9 guests