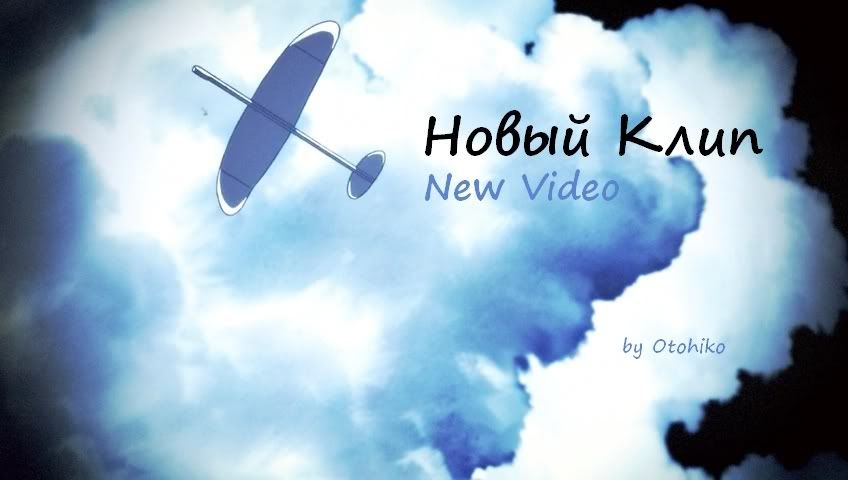 New Video
by

Otohiko

(Corndog Vidvids)




Anime:

Melancholy of Haruhi Suzumiya; Disappearance of Haruhi Suzumiya


Music:

Noize MC - Вселенная бесконечна? (The Universe Is Endless?)


Genre:

Character Profile, Sentimental
Good evening hippies,
A creatively-named new video from me, using a brand new song from the creatively named new album (yes, that is exactly what it's called) by one of my favourite Russian aritsts, Noize MC. The video is primarily for a Russian audience, obviously, but the version uploaded here is an MKV file that includes "soft" subtitles for your enjoyment.
As is always the case with me, it's really just a personal project. The editing is straightforward and the video is designed mostly to reflect my mood and current obsessions with anime/music in the most straightforward and easy way, not to win any awards or anything. It's about as pretentious as its title, really!
A word of caution:
video is full of spoilers
, and it also
relies on knowing the actual anime
- otherwise it looks pretty random.
For the lazy among you (there will be no .org preview), here are youtube links:
YOUTUBE: ENGLISH SUBTITLES
YOUTUBE: NO SUBTITLES (Russian)
BEFORE YOU WATCH THIS VIDEO, PLEASE FILL OUT THE FOLLOWING QUESTIONNAIRE:
1)
Are you an adept of Haruhiism, have seen all of the Haruhi anime released to date and enjoy things to do with Haruhi lore?
(yes/no)
2)
Do you enjoy / could you enjoy Russian alternative/rap music?
(yes/no)
3)
Do you enjoy simple
("oldschool")
videos that do not feature anything technically interesting and rely almost completely on basic cuts/fades?
(yes/no)
If you've answered

NO

to ANY of the above questions, you will probably not like this video.
(No, really! In fact I explicitly discourage you from watching it if that's the case.)
BUT WAIT, DON'T GO ANYWHERE!
If you don't like that video, I have a whole 4 more videos that you will probably also not like!
As some of you might know, this isn't the first (and definitely not the last) video that I've made to Russian music, and a few of my other ones have floated around for a while and even gained me a bit of notoriety. So to celebrate the release of my new video, I've also
re-uploaded all 4 of my previous Russian videos
, in the best-available quality I've had and with brand new "soft"
English subtitles in MKV format
. Some of you might find a new appreciation (or intense dislike) for them, now that you can understand what the heck they were actually saying.

RPBP IV: MAMA

(2005)




Anime:

FLCL


Music:

Kin-Dza-Dza - Unofficial Movie Soundtrack


Genre:

Awesomecore, Fun, Other

Return / Returning

(2007)




Anime:

Serial Experiments Lain


Music:

Джан Ку - Кукла / Jan Coo - Doll

(Grunge/Psychedelic)




Genre:

Character Profile, Serious
Tori

(2007)




Anime:

Beyond the Clouds: A Promise Made in Our Early Days


Music:

Пилот - Меня среди них нет / PilOt - I Am Not Among Them

(Acoustic/Alternative Rock)




Genre:

Sentimental, Romance
Sheep Go To Heaven

(2007)




Anime:

A Girl That Leapt Through Time


Music:

Zdog si Zdub - Miorica

(Moldovan Folk-Punk)




Genre:

Fun, Other, Awesomecore
Alright, that's it from me. If you ended up watching any of that, much thanks! And may the bear be with you