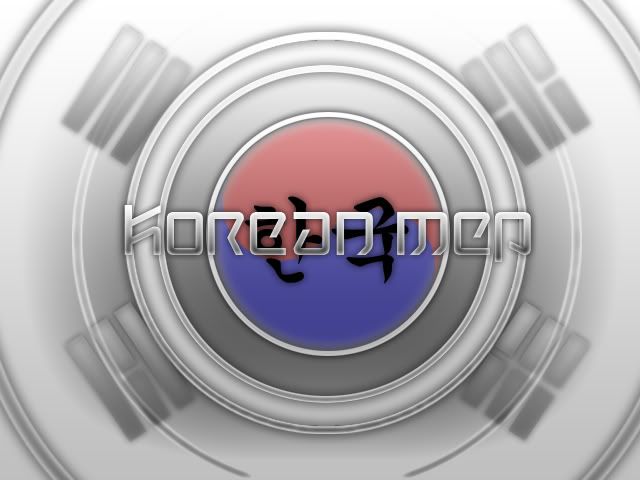 Korean music isn't very internationally known so this MEP will be reflecting on the styles and sounds of Korean music. I guess you could call it a Korean music tribute in a way. Basically in this MEP you may find and choose a Korean song of your taste and use it for this MEP.
RULES
- Has to be a Korean song and make sure it's Korean and don't use someone else's song.
- You can use any anime but no hentai
- Violence? Sure why not
- Use only 1 song and you must use only 1 anime for that song
- Track must be more than 30 seconds and less than 1 minute and 30 seconds.
- An anime may be used twice which means 2 people may use the same anime, but if you do, please make sure you don't have the same concept/scenes used.
TECHNICAL
-29.97 Fps (Make sure it is progressive footage, no interlacing, No Exceptions)
- I'd prefer CD ripps for your Audio, but just make sure it has good Quality.
- Footage: DVD!!!! (If you use RAW's you better make sure no one can tell the difference), NO fansubbs alowed, no exceptions.
- Finals should be in Huffy or Lagarith
- frame size: 640x480 (Please Letterbox wide-screen footage!)
- Betas in HQ Xvid or H264/x264 please.
- Also leave at least 5 blank seconds of your song at the beginning and end of your track
DEADLINE
- Deadline will be decided once we get more people to join
- NEW BETA SUBMISSION. SEND IT IN AROUND 20TH OF FEBRUARY
CONTACT/COORDINATORS
If you have any inquiries or problems just contact:
Insanewaya -
debbie337@msn.com
Insanewaya is usually on 3pm – 9pm Central Standard Time
Shinnie04 –
short_kid058@hotmail.com
I'm usually on 3:30pm – 1am Greenwich Mean Time +10
TRACK LIST:
-
Shinnie04
- Anime: 5cm per second
- Song: Pia - Behind the Sun
- BETA DONE
-
Insanewaya
- Anime: Peace Maker
- Song: Deshock – P.I.Z.Z.A
- BETA RECEIVED
-
Jrob156
- Anime: Bleach
- Song: Deshock - Public Enemy
- BETA RECEIVED
-
Louipwns
- Anime:
- Song: The Trax – Knife
-
BaQuM
- Anime: shakugan no shana
- Song: Pia - My Bed
-
moonie211
- Anime: Burn Up!
- Song: Boa - Power
-
OropherZero
- Anime: Hanbun no Tsuki ga Noboru Sora
- Song: Loveholic - Sad Story
-
ZetZu
- Anime: (not decided yet)
-Song: Vassline - Madness
-
celibi87
- Anime: (Not Decided)
- Song: Super Junior - You are the One
-
AfterkillAMV
- Anime: Karas
- Song: The Trax - Paradox
-
GoketsuX
- Anime: (undecided)
- Song: Pia - Swirl
-
SephirothIsHere
- Anime: Saikano
- Song: The Trax - Scorpio