Someone want to take it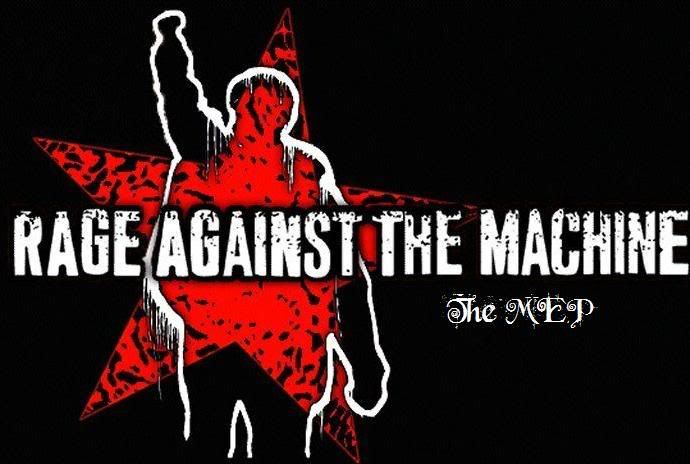 --Project Settings--
Frame Size = 640x480
Rendering = Use Xvid or Huffyuv.
Frame Rate = 29:9 fps
MAIN SOURCE = DVD FOOTAGE, MKV, OGM, or High Quality XVid
nothing else
--Theme--
-RATM Theme so come on... NO HENTAI
-But anything else goes
--RULES--
- there r no rule what ever u want just no interlacing!!!
WARNING!!!
-If u guys don't post back your progress in 2 weeks u will be drop or if u r still in or not
- and if your best video not good enough your not in this project
--Dead Line--
All Betas must be in by 6/17/07
All finals must be in by 7/17/07
Final Project deadline 8/12/07
--Video Problem or Help--
If video is wide screen, contact me at MSN
rexdog12345@hotmail.com
or Aim ReXMaster49 if u need any help.
--Run Time--
21 minutes and 20 sec
--Mixing Crew--
ReXMaster
--Full Mix--
<a href="http://www.savefile.com/files/257797">[Download]</a>
--Track list--
RATM - Testify
RATM - Killing In The Name Of
RATM - Bombtrack
RATM - Wake Up
RATM - Fistfull Of Steel
RATM - Bulls On Parade
RATM - Vietnow
RATM - Renegades Of Funk
RATM - Calm Like A Bomb
RATM - Sleep Now in The Fire
RATM - Guerrilla Radio
RATM - Revolver
RATM - Settle For Nothing
RATM - Freedom
RATM - Year Of Tha Boomerang
RATM - The Ghost Of Tom Joad
Tracks r not up yet sry..
--[DownLoad Tracks]--
Track 1 - Testify - <a href="http://www.savefile.com/files/257367">[Download]</a>
Track 2 - Killing In The Name Of - <a href="http://www.savefile.com/files/257392">[Download]</a>
Track 3 - Bombtrack - <a href="http://www.savefile.com/files/257401">[Download]</a>
Track 4 - <a href="http://www.savefile.com/files/257416">[Download]</a>
Track 5 - Fistfull Of Steel - <a href="http://www.savefile.com/files/257443">[Download]</a>
Track 6 - Bulls On Parade - <a href="http://www.savefile.com/files/257454">[Download]</a>
Track 7 - Vietnow - <a href="http://www.savefile.com/files/257873">[Download]</a>
Track 8 - Renegades Of Funk - <a href="http://www.savefile.com/files/257886">[Download]</a>
Track 9 - Calm Like A Bomb - <a href="http://www.savefile.com/files/260736">[Download]</a>
Track 10 - Sleep Now in The Fire - <a href="http://www.savefile.com/files/260747">[Download]</a>
Track 11 - Guerrilla Radio - <a href="http://www.savefile.com/files/260756">[Download]</a>
Track 12 - Revolver - <a>[Download]</a>
Track 13 - Settle For Nothing - <a href="http://www.savefile.com/files/260780">[Download]</a>
Track 14 - Freedom- <a href="http://www.savefile.com/files/260793">[Download]</a>
Track 15 - Year Of Tha Boomerang - <a href="http://www.savefile.com/files/260795">[Download]</a>
Track 16 - The Ghost Of Tom Joad - <a href="http://www.savefile.com/files/260802">[Download]</a>
--Key--
Green - Open
Orange - Taken
Red - Beta in
Blue - Huffy In
--[Run Times and Editors/Anime]--
Track 1 - Testify - [0:00 - 1:22] -1:22-
Open
Track 2 - Killing In The Name Of - [1:22 - 2:48] -1:25-
Open
Track 3 - Bombtrack - [2:48 - 4:31] -1:43-
Open
Track 4 - Wake Up - [4:31 - 5:56] -1:25-
Open
Track 5 - Fistfull Of Steel - [5:56 - 7:46] -1:49-
Open
Track 6 - Bulls On Parade - [7:46 - 9:18] -1:31-
Open
Track 7 - Vietnow - [9:18 - 10:04] -0:46-
Open
Track 8 - Renegades Of Funk - [10:04 - 11:30] -1:26-
Open
Track 9 - Calm Like A Bomb - [11:30 - 12:48] -1:17-
Open
Track 10 - Sleep Now in The Fire - [12:48 - 14:04] -1:15-
Open
Track 11 - Guerrilla Radio - [14:04 - 14:58] -0:54-
Open
Track 12 - Revolver - [14:58 - 16:48] -1:35-
Open
Track 13 - Settle For Nothing - [16:48 - 18:00] -1:26-
Open
Track 14 - Freedom - [18:00 - 19:05] -1:04-
Open
Track 15 - Year Of Tha Boomerang - [19:05 - 20:09] -1:04-
Open
Track 16 - The Ghost Of Tom Joad - [20:09 - 21:20] -1:11-
Open
Ending Cedits -
Wait to part Selections
code_chrono
dymix13
Back up Editors
--We have no server--
But here's a list I copied form the SOAD Mep
http://www.yousendit.com/
100mb limit
http://www.bigupload.com/
300mb limit
http://www.megaupload.com/
250mb limit
http://www.savefile.com/
60mb limit
http://www.filefront.com/
1Gig limit
http://www.sharebigfile.com/
300mb limit
http://www.filefactory.com/
300mb limit
Banners
or