Section VI: Different Ways to Transition
This section is easy. The process of transitions is much like Premiere, if you have used it before... I believe, I haven't used Premiere in 4 years.
1. Go to your transitions by clicking on Transitions tab located at the bottom.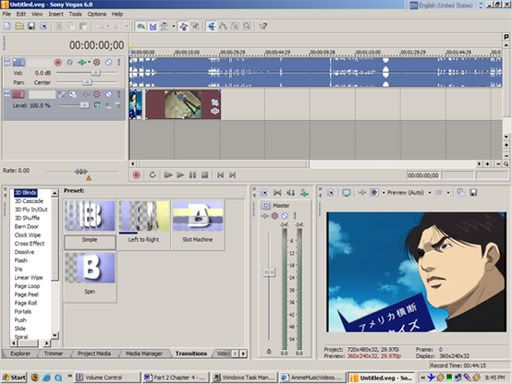 You have several transitions that have previews. Select which one you like...
2. Click and drag it onto your clip, preferably clip A. THE EDGE OF THE CLIP, NOT ON THE CLIP.
(NO PICTURE FOR THIS EXAMPLE BECAUSE YOU DON'T NEED ONE FOR A CLICK AND DRAG)
A little setting window pops up depending on the clip. I am not explaining this because its different for each transition.
3. Merge Clip A into Clip B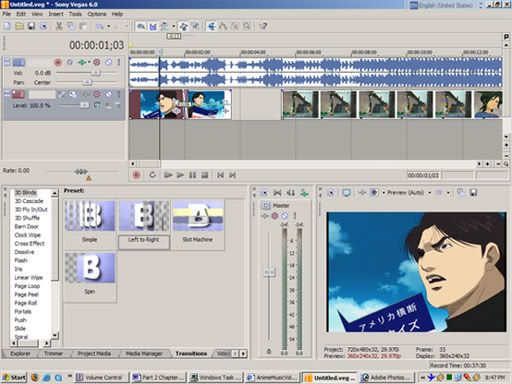 And then you press spacebar to preview it. Good thing about Vegas is that it doesn't need to render footage and take up space to preview an effect. The more powerful your computer the higher the quality of your preview.
Next Section: The masking all you fools keep asking for. FOR VEGAS 5 AND 6 ONLY.