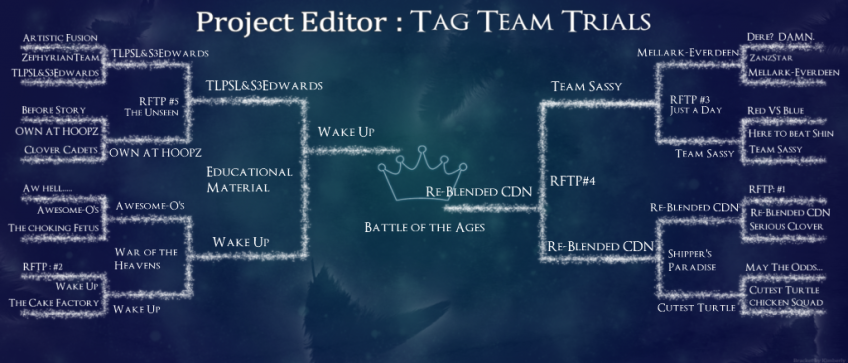 (Click to enlarge)
The deadline is set for January 13, 2012 at 11:59 PM CST.
Finale Videos
Team Re-Blended Corndog Nightmare's "Neuromancer"
Team Wake Up's "Neverland"
-----------------------------
-----
Re-Blended CDN

VS

Wake Up
Theme Challenge: Each decade in history is represented by its own set of culture and music. As such, there are countless sources of inspiration to be had, and there is more than enough history for our finalists to go through! For this round of the contest, each team must select a decade in history (any decade!) and create an AMV inspired by that decade's culture and historical significance. Songs/anime do not necessarily have to come from that decade, for clarification (since it's possible to pick years early in history as inspiration that do not have available music/anime).