So yeah I had surgery, right? I have insurance, and I should be covered, right? should be all good since it's all for my health, right?
Well APPARENTLY the hospitals here don't employ their doctors and staff, they just let them work in their facilities o.o ... so since each person who had to deal with me doesn't even work for the hospital (somehow? yet I have to pay all of these bills to the SAME DAMN "medical group"?) I've been getting all kinds of bills. Because of this retarded confusion I've been hit up for co-pay after co-pay after co-pay! >:[
and since none of them talk to each other, or the people who DO THE DAMN BILLING CAN'T EVEN SEE THE ENTIRE BILL even though I have to pay the same PLACE... FOR EVERYTHING..... I get all these smaller bills that end up adding up to hundreds of dollars and I don't even know what any of it's for anymore.
Last month my husband called them and asked them for the
total bill
and they said it was some $160+. So, we paid it thinking that if we just paid it then it would go away...
Then today I got ANOTHER bill for $25 O.o I call them up and they tell me that "the hospital bill is separate from the doctor's/everyone else's bill" and that I still owe them $44.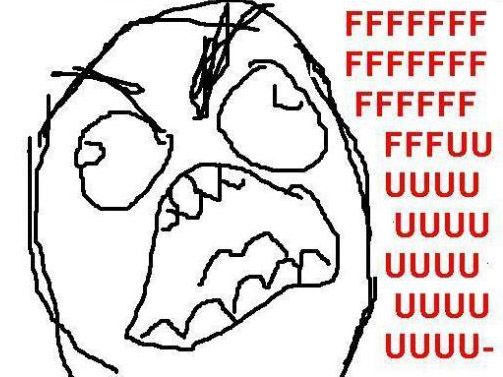 (would be nice to have this as an emote)
And the one thing I absolutely love about this is that NO ONE TOLD ME THAT THIS WAS GOING TO HAPPEN!

And I already have issues with seeing doctors, and then I get this on top of it. And then people wonder why people like me will wait until they are "dying" to see a doctor.