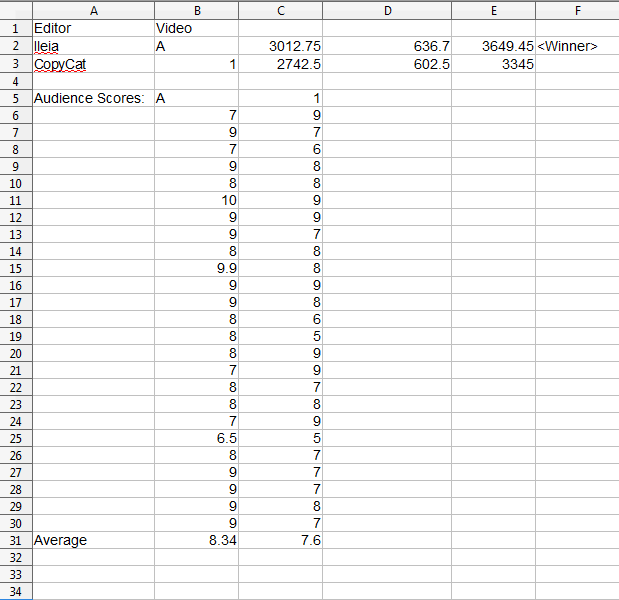 Allow me to be the first to congratulate Ileia, who has earned the title of Project OrgEditor Champion, and CopyCat_Revolver as our runner-up.

But I'd also like to congratulate all our contestants for all their fantastic videos submitted. I'm happy to have all of your participate, and I look forward to next year's rendition! All of you are winners in this!
A special thanks goes out to kireblue, Otohiko, CorpseGoddess, Fall_Child42, Kosmit, Evafan, Radical_Yue and NS for taking time and effort out of their lives to judge our competition. I owe you guys, and I really appreciate all that you did.

Everyone should definitely thank EvaFan, who provided hosting for our contest, and I must offer her a super-special ZOMG squee-tastic thank you.

Nya-Chan Production also gets a fantastic shout-out, for providing us with our contest logo and the designs for the certificates which will be shipped out to our contestants in the coming weeks. I am also thrilled to announce that Nya-Chan Production will be be coordinating next year's contest alongside me. I look forward to next year's combined effort, and less stupidity on my part.

This subforum will be up and running for not much longer, so if you have any more suggestions for next year's contest, I suggest that you do so quickly.
-CodeZTM