Hey guys, i have this sound problem. I have some .mkv anime episodes and i need to cut few needed places from there. The problem is that when i drag and drop that particular file in AVSP (The line DirectShowSource ("Filepath") appears), and then open this .avs file with VirtualDub and encode to lagarith when cut that place - it seems i don't have any audio in the file. It's gone. I tried different codecs to encode from, and it's the same. Also - when it's encoding it shows that audio is encoding also.
I've tried to open that .mkv file with MPC, and this error occurs: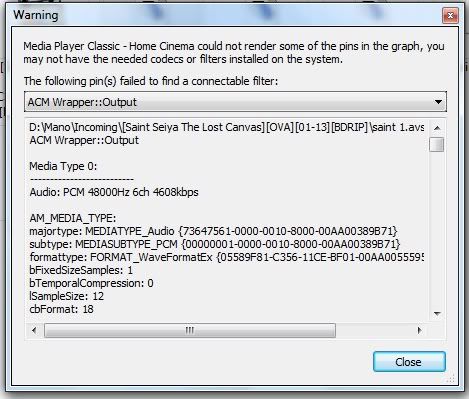 I would really appreciate your help.. Thank you!