Forum rules
Please observe the following unique rules for this forum:
Please limit your new threads (not replies) to one per week. If you have several new videos to announce, create one thread for all the videos. (Note: if you forget one you can edit your post!)
Offsite links are allowed, but you are required to have a catalog entry for that video as well. Threads announcing videos that do not contain a catalog entry will be moved to the Awaiting Catalog Entry sub-forum and will be deleted in 2 weeks if an entry is not created.
When posting announcements, it is recommended that you include links to the catalog entries (using the video ID) in your post.
Videos that do not contain anime are allowed to be announced in the Other Videos section and are not required to have catalog entries.
Joined: Sun Feb 12, 2012 1:15 pm
Contact:
Sometimes I take jokes too far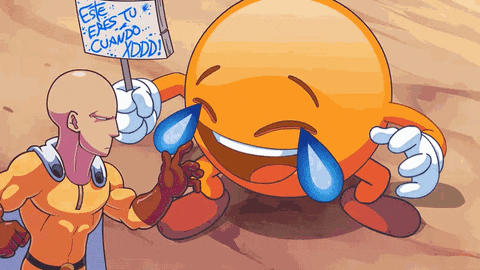 ---
Joined: Thu Jan 28, 2010 4:05 am
Noice! I always adore your videos. I love your scene selection and tight editing. Such a fun video!
---
Forum Admin
Joined: Tue Mar 06, 2007 10:44 pm
Location: Atlanta, Georgia
Contact:
This came out surprisingly well. I really wish that you had to footage to make it longer
---
Joined: Tue May 20, 2014 6:36 pm
Status: Part-Time Magical Girl
Location: Virgina
Contact:
I instantly showed my roommates this as soon as I finished watching.
My household loves it, we all laughed. A+ job, as always.


ODUCon DH

Zenkaikon DH

Previous Anime Mid-Atlantic ADH
---
Joined: Sun Feb 12, 2012 1:15 pm
Contact:
I'm just really glad people like the things I find fun XD
---