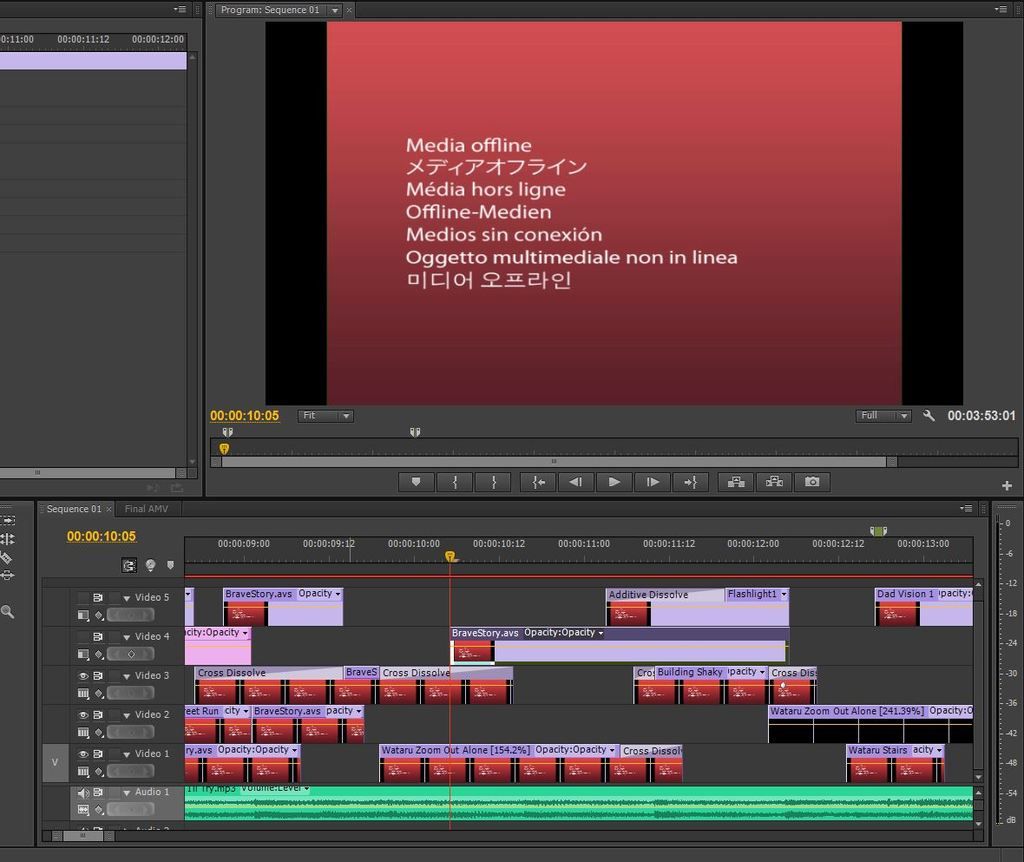 Okay so I guess I did something stupid. Some years back I started work on an AMV and I figured out the work around to import an mkv file into premiere using AVS. Now it's been a long time since I touched this thing but I just realized thanks to my last avi export how close it was to being finished if I could just tweak it a bit more in some spots. I opened it up only to realize it no longer recognizes the avs/mkv file so all my created subclips are offline.
I've tried redownloading avysinth, the plugins etc but guess it's a problem that I've upgraded to Adobe Premiere CS6? I was hoping I could get it to work again if I could get the main AVS file recognized but it just says file format not supported. I've been tinkering with it a few days with no luck so I"m about ready to give up.
Any way to salvage this? And if not, the only think I can think of is to import my last avi export of it and attempt to recreate the clips of the sections that I want to edit the most. I converted the mkv to an mp4 just so I could import it but I just noticed the dimension of the new clips are different than what I had before (same height but slightly more squished). So if that's my only option I need to figure out a way around that problem...