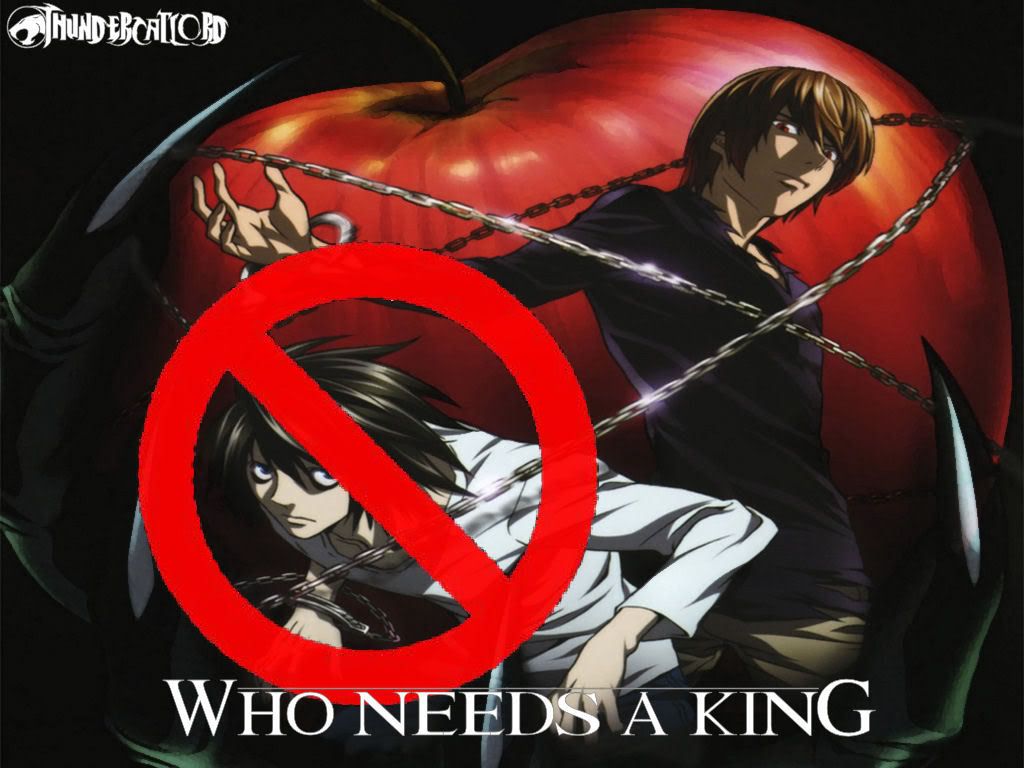 [vidid=162104]
AMV Contest Prizes:
RUNNER UP FOR BEST OF SHOW AT ANIMETHON 08
JUDGES CHOICE, BEST COMEDY, AND BEST OF SHOW AT KUMORICON 08
I'm going to Special Hell for this one...
I had this idea pop in my head after a friend gave me a whole bunch of music, and I discovered one of the albums he gave me was "The Lion King" Soundtrack. I thought..."hmm... I should make an AMV to a Disney song, that would be fun." So I came across "Be Prepared" and I thought: "Death Note! Scar wants to be king and Light wants to be God....Scar wants to kill Mufasa, Light wants to kill L...Brilliant!"
I decided to make the Shinigami and Misa the hyenas. I originally wanted Rem to be Whoopi Goldberg's character, but I couldn't find any footage of Rem being goofy or ditzy, so I settled on Misa. This video is a blast and my best accomplishment yet. Enjoy!
Cast:
Scar- Light/Kira
Shenzi- Misa
Banzai- Ryuk
Ed- Rem
Mufasa- L
Simba- Watari
Hyena Chorus- Random Shinigami