[url=http://youtu.be/orVWW0BJs-M]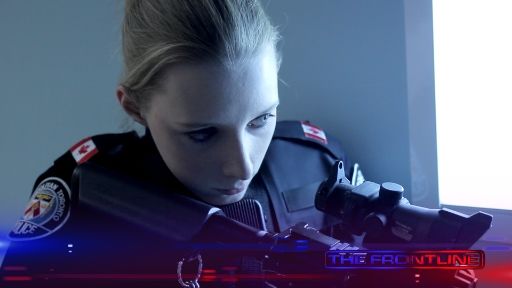 [/url]
http://youtu.be/orVWW0BJs-M
We spent seven weeks filming this, which is too long but we're finally done. There is one scene missing, where our would be shooter is picked up outside a bar. We were given permission to use our school's Ambulance and Police car but by the time filming came they were actually inoperable. :X We filmed this entirely on the campus of Algonquin College in Ottawa Canada, the school's sub-schools were nice enough to set us up with resources from the Paramedic, Police and Nursing programs on campus. I'll admit the acting is probably the weakest point but since we're all mostly working on the technical end of production and had only a couple of 'real actors', it's more of a demonstration of technical ability than anything else. We even had someone from the local police service give us a hand on shoots and supplied us with the airsoft guns we used for the shoot outs.
While we put a lot of production value into this, we actually filmed it using a Canon EOS Rebel T2i (or '550D' in Europe) which is a consumer level DSLR that only cost $700 or so when it was new. It's pretty amazing how approachable filming making has become thanks to technology.
For you AMV tech heads, you might get a kick out of the following: As I want to get more into YouTube content creation I was toying with the best ways to deliver content up to YouTube while mitigating additional compression artifacts since they recompress everything. The solution? Lossless. YouTube uses FFMpeg in it's back end so it supports a lot of things you wouldn't expect. What we uploaded was a 6GB 4:2:0 h.264 Lossless file with FLAC audio in an MKV container. This means that the only stage of lossy compression was applied by YouTube itself. (If you don't count us going from RGB to YV12.) ...It took an hour for YouTube to process it after we uploaded it. o.O But hey, something to keep in mind if putting your AMVs up to YouTube.