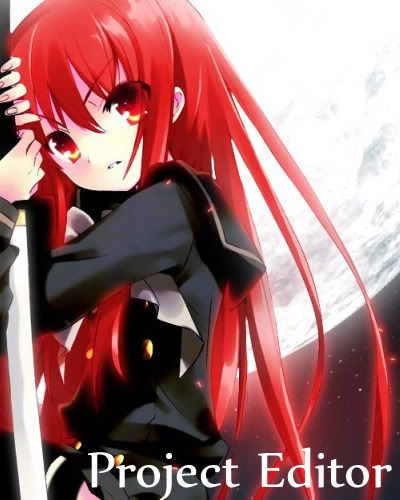 Welcome! Welcome back one and all. Round two has come and gone (well, still currently going, but we'll just ignore that...), and now it's time to hit up round three!
Anyway, let's talk about another aspect that we're looking for in top editors. That's the ability to work under strict constraints and bind your creativity. That's right people.

In round three, you will select a judge to represent you. Each judge has a different theme for you to edit to and song list for you to work from. You must abide by that theme, and work with the song that they give you (note that in some cases, one judge may let you pick from a list, while others assign you a song). Judges will send you the songs/themes once everybody has selected a judge.
Now, because I'm such a swell coordinator, I'm going to tell you the five judges you have to choose from. Heck, I'll even tell you the five themes. But I'm not going to tell you what theme they have in mind nor am I going to tell you what judge represents what theme.
The five judges you have to pick from are....
1) Code (filled)
2) MirkoSP (2)
3) Ghet (1)
4) The Origonal Head Hunter (3)
5) Secret Judge (filled)
Also please keep in mind... Not more than three people per judge.

Once the judge has been picked three times, they cannot be picked again. First come first serve baby.

Keep in mind that you MUST select one of these five judges. You can't just pick a theme.

The five THEMES are....
1) Video Games
2) Hopeless Romantic
3) "Persona"
4) Tribute to the 80's
5) "The Invasion"
I know, I know... Your heads are totally blown. have fun with that.
Anyway, here are our contestants (everyone's here currently because I don't know who's eliminated from last round just yet).
1)Naizashi
2) Vivaldi
3) ELIMINATED
4) OnyX DragoN
5) Nya-chan Production
6) krzT
7) ShatteredFlame
8) Oto
9) JumpoffaCliff
10) Krisqo
11) ELIMINATED
12) ELIMINATED
13) ELIMINATED
14) Cast to Stone
15) Neverend
16) blabbler
____________________
And here's editors and their judge assignments.
1)Naizashi
2) Vivaldi : MirkoSP
3) blabbler : Secret Judge
4) OnyX DragoN : Code
5) Nya-chan Production : TOHH
6) krzT : Ghet
7) ShatteredFlame : TOHH
8) Oto : Code
9) JumpoffaCliff : Code
10) Krisqo : TOHH
12) Cast to Stone : Secret Judge
13) Neverend : MirkoSP
____________________________________
Judges
1) Code
2) Ghet
3) TO "MC" HH
4) mirkosp
5) Super Secret Judge
______________________________________________
1st Place: blabbler (199/200)
2nd Place: CasttoStone (191/200)
3rd Place: Zero Link (179/200)
4th Place: LeapofFate ; Otohiko (178/200)
5th Place: krzT (176/200)
6th Place: Vivaldi (172/200)
7th Place: Neverend (170/200)
8th Place: Nya-Chan ; OnyxDragoN (165/200)
9th Place: ShatteredFlames (162/200)
10th Place: Nai (149/200)
11th Place: Krisqo (144/200)
______________________________________________
Ah. But there is more. :O
Let's talk requirements and other fun stuff.
1) Maximum AMV Time: 1:30
2) Minimum AMV Time: :45
3) Time to Edit: 1 1/2 Weeks
4) Source Restrictions: None
5) Audio Restrictions: Only can edit what judges give you
6) Standards: Must meet Org Standards of being able to Upload
7) Due Date: November 16, 2008
8) Immune Editors:
9) Three Editors Will Be Eliminated this Round
10) No Immunity Prize This Round
11) The twist will be revealed on November 11.
12) Send me your file in lossless if your internet can handle that. If not, send me a HIGH QUALITY MP4 or AVI.
13) Must PM me Anime/Song/Song Artist when turning in video via pm
Regarding Video Resolution
Compilation = 848*480
Edit your videos = xxx*480
Judging Criteria
Technical
Execution of Theme
Originality
Editing
Judge's Opinion