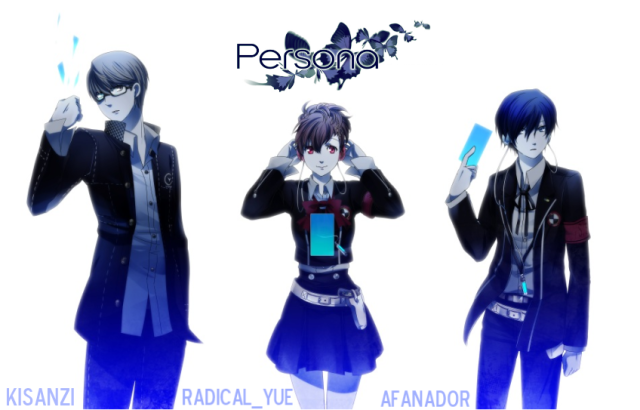 The Final Challenge
After showing us the power of nature, traveling to the future, experiencing a fairy tale, and showing us your own take on a personal favorite, I think it's time to get to know YOU better. In the game/anime "Shin Megami Tensei: Persona", the protagonists obtain the ability to use "persona", or the ability to summon their inner selves to fight the forces of evil.
For your final challenge, create an AMV that represents your "persona", or your inner self. Show us who you are as a person, and what we'd expect to find if we ever met you in the real world!
----
When Finished
Continuing with Project Editor tradition, this is the one and only round which is NOT blind. Once finished, editors are to announce their creations in the AMV Announcement Forum, and a link will be provided here for discussion. Plus, it would be hard to judge "theme" here, without knowing who was behind the AMV!
----
Non-Competing?
People not competing in the contest are welcome to join us! Let's get to know everyone a little better!

---
The Final Deadline
---
Final Videos
Final Videos (Non-Competing)
Non-Competing Entries