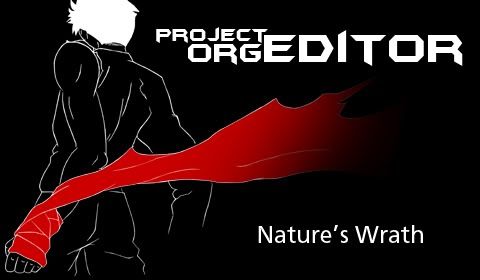 Nature is a beautiful thing. From the sun's beautiful flames, to the ocean's blue waters, to the earthy forests, and the beautiful sky? It can be quite the sight to behold.
Unfortunetely, nature is also a very powerful force to behold, and can create a very wrathful vengeance without it. Without the sun's flames, we die horribly in the cold. Without air, we suffocate. Without the bounty of the earth's crops and trees, we go hungry. Without water, we thirst.
Nature is something we rely upon each and every day of our lives. As such, it serves as a powerful inspiration to authors/musicians/artists and many other creative minds. Well, for this competition, you shall as well!
___________________
Round 1 Challenge
For this first round of the competition, create an AMV inspired by one or more of the four natural elements.
Fire
Water
Earth
Air
____________
Clarifications
Clarifications are answers to questions that have been asked of me regarding the theme.
1) You are
only required to use one element as inspiration
. However, you are also
welcome to choose more than one if you so desire
.
2) It should be clear to the judges which element(s) you chose. How well you executed your element (and how creatively/interestingly you do this) is a
large part of your score/ranking
.
3) Despite the challenge title's name,
you do not have to show a wrathful side of nature
. Please feel free to use its more beautiful/serene/graceful/etc side of nature. As long as the one or more of the four elements serves as inspiration,
you are free to do as you wish
.
4) Altered forms of the elements (such as ice for water) is fine for use.
5) Lighting is fine. Please classify it under "fire", or explain its connection to another element you see fit.
____________
Bonus Points
With each round, we award our top 3 scoring videos "bonus" points. These points will move forward with the editors to add to their next round's scores (and all scores thereafter). These will increase as the competition moves forward, and act as an incentive to perform well throughout the entire competition.
1st Place: 3 Points
2nd Place : 2 Points
3rd Place : 1 Point
____________
Submission
When you are finished with your AMV, please use
this submission form
to send it to us. This form stamps the time it is submitted, so
please make sure to submit it before your official deadline as outlined below
.
_____________
Deadline
The official deadline is May 13, 2012 at 11:59 PM CST.
_____________
Eliminations
The number of eliminations this round will be 5.