The Idiot's Guide to iMovie 2.0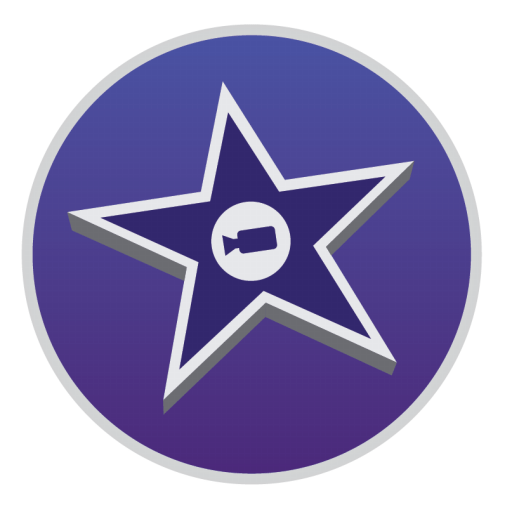 This guide is a 2017 update of my 2009 iMovie guide, which itself was a heavily modified version of
Kirin's iMovie Guide
. Large sections of both Kirin's guide and the 2009 guide are no longer accurate or relevant. I have extracted the relevant portions and modified them to suit the current iMovie. Note, this guide was compiled via macOS Sierra 10.12.4 on March 30, 2017. Icon and window style may vary slightly dependent on your current OS version.
It's worth noting that before we begin, I was running this on a mid-2012 designed, 2015 manufactured MacBook with an Intel 2.5GHz dual Core i5, 16GB of RAM, and I still found iMovie 10.4 to run a bit sluggish. Versus a noticeable speed up earlier in the day with Premiere Pro CS5 directly after going from 4GB of RAM to 16GB of RAM. This was unexpected.
I. Getting Started
In the previous version of this guide, the first step was to consider if you had iMovie HD 6 or a higher iMovie. Generally, iMovie '08 was pretty bad, and Apple, under pressure, re-released iMovie HD 6. Many of the removed features so useful to AMV editors were restored in '9-'11. Even then, I would have continued to advocate iMovie HD 6.
However, in late 2013, Apple introduced current iMovie 10, which has many of the features which would be expected of a suitable Non-Linear Editing software suite being used for editing as we know it in the AMV community. In Apple's current line-up, there is no middle software between iMovie 10 and Final Cut Pro X (also pronounced "Ten"), and Final Cut Express (much like my beloved Adobe Premiere 6.0) will no longer run on recent releases of Mac OS X/macOS. iMovie 10.4, the current version, is far more capable than iMovie HD 6, and therefore, it is fine for a newly minted Mac user to consider themselves equipped for basic AMV editing at "unboxing."
If you still have an older Mac, I'd advocate Instead getting iMovie HD 6, depending on your version of OS X.
If you want me to rewrite the iMovie HD 6 guide, I will, as you can still run it.
Probably anything around 10.8 Mountain Lion or under. Of course, considering that most Macs from around 2007 up can handle up to OS X 10.11 El Capitan, I don't believe there's any reason for you to be stuck there, and as this affects only a minority of users, I don't feel it's necessary to preserve the previous version of this guide. Likewise, there's very little reason for you to be on such a low operating system at this point. And while if you have a PowerPC (G4, G5), then you can still read
this
and use Adobe Premiere 6.0 or iMovie HD 6 on Mac OS X 10.5 Leopard,
why are you still editing on a ten year old computer?!
Okay, that out of the way, open up iMovie and let's get started.
II. Importing clips
Click through the opening welcome screens until you get this empty project folder screen:
Then click on media, the first of the three option buttons at the top of the screen, so you'll get this:
Right click on "iMovie Library," select "New Event," then enter the name of your project:
Then you can right click again on "iMovie Library" or select "Import Media" via the File Menu in order to get a file browser and select the files you plan to import:
You'll get a file browser with your footage source options in the upper left hand corner. Since AMV editors comprise a small amount of editors, and most people using iMovie won't even be using sophisticated cameras or the like, you'll see that my first three options under "Cameras" are labeled "Artemis," "Chibiusa," and "FaceTime HD Camera." Most consumers will be using iMovie for footage obtained through smartphones or their onboard camera. Artemis is my iPhone 4, Chibiusa is my iPhone 6S. As AMV editors, however, we are in the prosumer category, and are much more concerned with "Devices," which are hard drives.
In my case, I have "BOOTCAMP," which is a Windows drive, and might be useful if I was editing in both Windows and Mac, but I'm not. The remaining drives are all Japanese names, "Eriko," "Hazuki," "Nanao," and "Yui." These are named after some of my Japanese best friends. "Eriko" is a 1TB drive in my Time Capsule I use both for Time Machine back ups and active AMV projects. "Yui" and "Hazuki" are internal SSDs inside my MacBook Pro, "Hazuki" is an external 1 TB drive on which I store ripped source that isn't currently being used for projects in large, episode sized blocks. I never ever edit from full episode rips, so in my case, I'd be looking in "Eriko" for clips I already storyboarded and clipped out using other programs (Avidemux, MPEG StreamClip, VDubMod, etc). So, click on the "device you want," and you'll get a normal "Finder" like list of folders and files from which you can choose. Also remember to make sure you change "Import To" to the name of your "New Event" ("Idiot's Guide" in my case).
You can import individual files you select, groups of files using SHIFT + arrow keys, or you can import an entire folder. In my case, I decided to import my entire
Ano Hana
project folder. This, of course, means a lot of the files won't import because they belong to Adobe Premiere Pro CS5, where the project is actually being edited, so iMovie warns me of the many files which cannot be imported. No biggie.
This will give you a media screen where you can see everything you imported, where you can scrub through video files and apply basic filtering. Filters include color balance, color correction, cropping, stabilisation, noise reduction, and speed. There's also a "magic wand" automatic improvement feature, but if you pre-filtered, you probably already have the footage as you want it. The imported files are arranged by file type, with photos on the top and videos underneath. It appears they are also arranged by file type in the sense that different types of video files are arranged together.
Go back to the "Projects" tab and click on the big plus sign that says "New Project," selecting "Movie." Trailer might be useful for making a parody or M@D, but since you can't control the graphics, only the wording and the footage, it won't really be your own work. Even beginners should stay away from this method, since it just breeds laziness and doesn't really allow you to learn editing. It's fine for doing something silly with your own footage for friends and family, but it's not going to really work for AMV editing.
At first you'll notice what appears similar to you if you've ever even seen a screen capture of a video editing program. In the upper left, you have your clips which you can drag and drop, in the upper left, you have your output screen, and down below you have your timeline. So far, so good...
Select your audio file and drag it....
...down to the timeline. Seems pretty standard right?
Wrong. Once you start trying to place clips, if you have any previous experience with NLE software, this is where you're going to freak out. First, because iMovie will start doing stuff for you, you won't be able to place stuff where you want it, and you'll be pretty sure that the the entire timeline is borked. It's not. One thing I really, really,
really
,
REALLY
want to stress about using iMovie 10 or Final Cut X (they share code) is that they are not like previous versions of iMovie, Final Cut Express, Final Cut Pro, Adobe Premiere, Avid, and Sony Vegas. The method of editing is called "storyboard," where additional clips branch off other clips depending on what you're trying to do with them.
So what does this mean?
This is to say, although "Non-Linear" in the sense that you actually do use clips from a library and put them on the timeline and can change them up, you don't have distinct empty multiple video tracks, and you can't place clips anywhere on the timeline you want. For instance, let's say you've already clipped the beginning and ending scenes, but you still have no idea what you plan to do for the middle, you can't add your beginning clip to the beginning of the timeline and the ending clip to the end of the timeline. If you don't have any experience with video editing at all, and you are a complete beginner, this is fine, you'll learn to edit by adjusting a constantly full timeline. If you're an editor with any level of experience in other programs I've mentioned, or even earlier versions of iMovie, this seems completely insane and frustrating.
Remember, iMovie and even Final Cut Pro X are not directed at us. While it's true that neither are the other systems, the other NLE systems didn't rework the entire editing process in a way which is useful for those making long movies (whether they are feature films, television shows, documentaries, or home movies), but Apple did. AMV editors (and others like live action Vidders) have been very lucky that