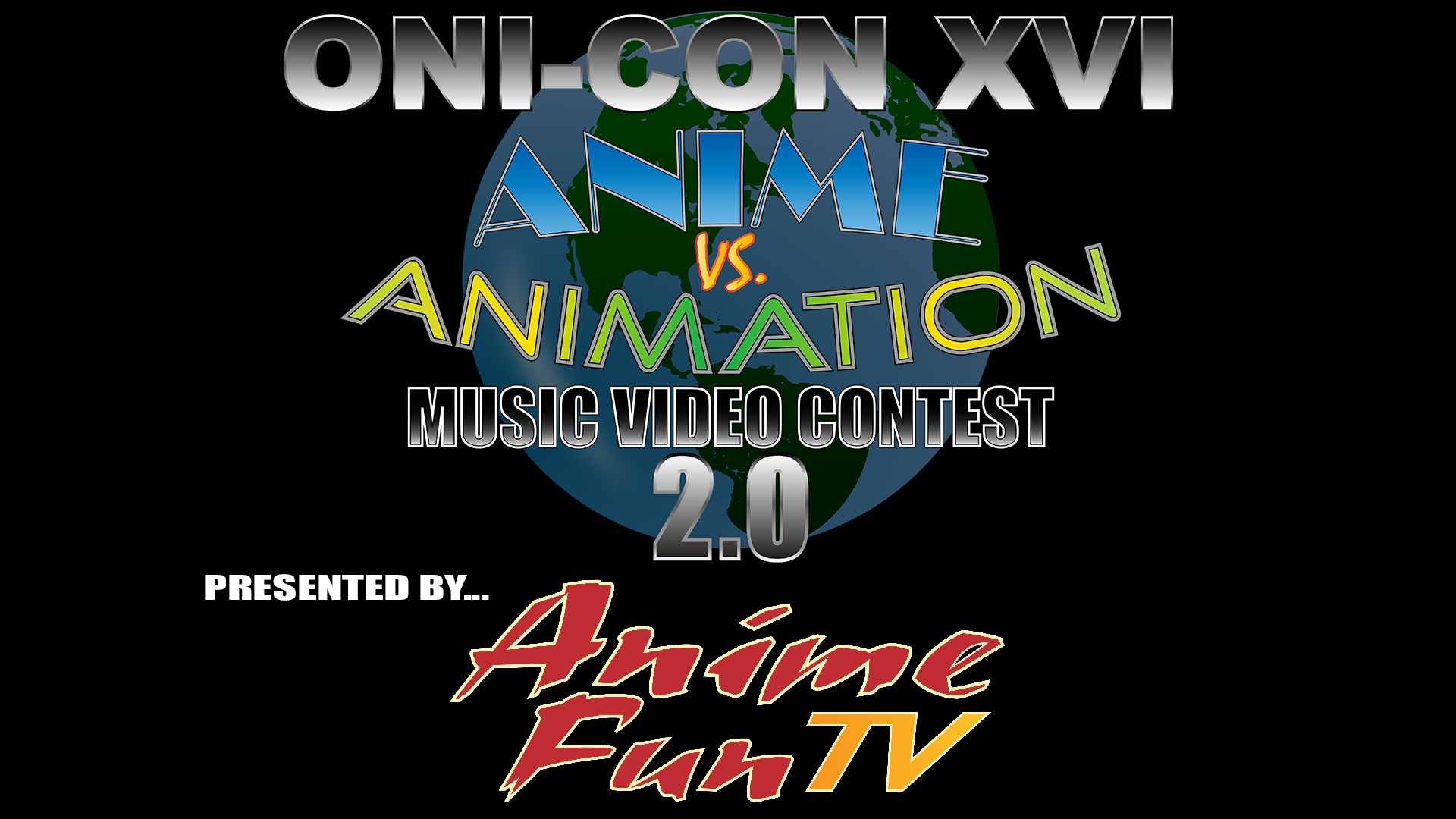 Submissions are now CLOSED, thank you to everyone who submitted.
ALL Video Submissions were due by
Friday, October 11th, 2019 @ 12:00p.m. (Noon) U.S. Central Time
Friday & Saturday Set/Playlist
Finalists Announced!
Full List of Submissions
Updated as of October 11th @ 12:20AM CST
As some of you know, we have been proudly presenting contests since 2009 with our start at San-Japan 2.x. Since then we have presented for Ikkicon, Brony Fan Fair, Texas Furry Fiesta & of course Oni-Con. In total we have presented 20 Contests in 10 years, Oni-Con XVI (2019) being 21.
That being said, Oni-Con XVI (2019) will be our LAST AMV Contest we will present.
This desision did not come easy for us, but this desision has been thrown around each year prior at how we will end our long run of presenting AMV Contests. We belive now is the best time.
Bear in mind that AnimeFunTV itself is NOT ending, only presenting AMV Contests for conventions is ending.
We have met some incredible people and seen some outstanding music videos during our time presenting contests for conventions. We want to make Oni-Con XVI (2019) our best show going out but we can't do it with out your support!
We were also granted an extended time for our show at Oni-Con so we will announce some special things soon.
We'd like to thank the Oni-Con staff who have been very helpful and supportive to us, all those who helped past and present; to all the attendees who watch the shows and lastly all the people who have submitted to our contests both past and present. We apprecate eveyone.
-AnimeFunTV Staff
AnimeFunTV.com