First,you open
vdubmod
:
then,just press "
File
" section,and there choose "
Open Video File
" :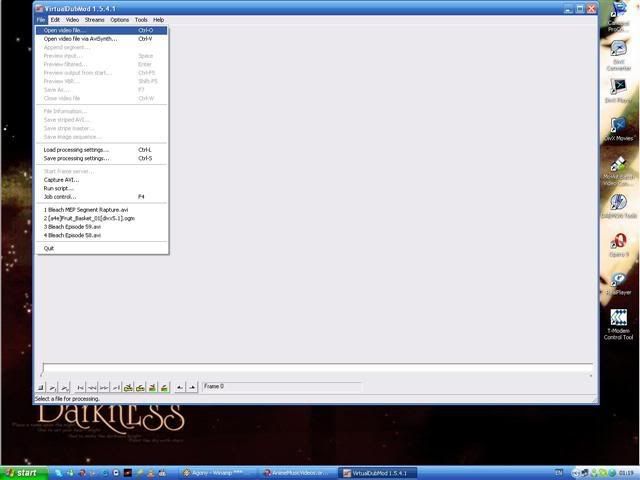 after you opened your file,you may use some effects on it (but that is not neccessary),and most likely you won't use them (now). but there are other useful things,as "
Framerate
" and "
Compression
" :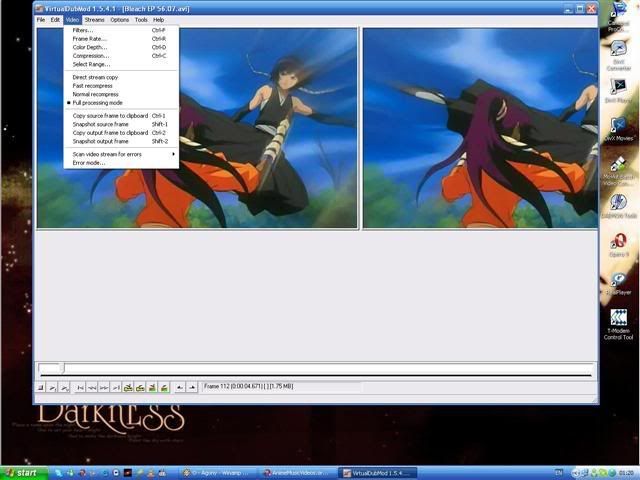 after you've done that,now you can save render video you want,to do that press button "
Save As...
" :
here you choose all properties that your exported (rendered) footage will have (in other word "
Export Settings
") :
now you need to choose compression method, A.K.A. "
Export Codec
" ; to do that,press button "
Change
" which you can find at the right bottom of "
Save As...
" window :
in there you may choose codec,as exmaple i chosen "
DivX
" ,but if you have questions about other codecs,or if you have lost of hdd space,and want very good quality,then just use "
Huffyuv
".
now,when you chosen your codec,you may save your file. to do that,just write file name,chose folder,and that's all. except for there are two ways to export your file , that is "
Segmented
" and "
Non-Segmented
" (or just "
Full
") :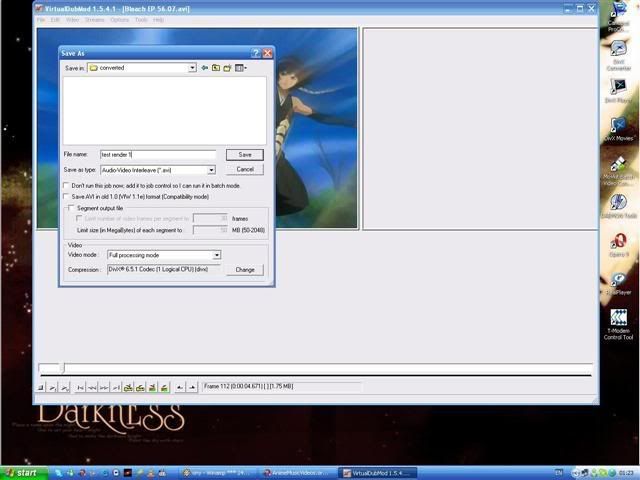 this is "
Non-Segmented
" way. it export your file that way,which way it was imported to VDubMod.
and this is "
Segmented
" way. you may chose how much you want each segment size to be (in other words,using "
Segmented
" way is like breaking your video(i suppose you'll import full eps into VDubMod) into clips) it may also be called "
Clipping
" . Exmaple : you chosen "
DivX
" codec,so your Episode will be broken into ~20 peaces (it's just an example,real count of Segments are different almost always). each Segment will last ~1-2 mins. in other words,it's like clips in WMM.
-----------------------------------------------------------------------------------------------
now here's one more thing you should know . if you want to crop out fansubs,then just go to "
Video
" menu,chose "
Filters
" , and there chose "
Add
" :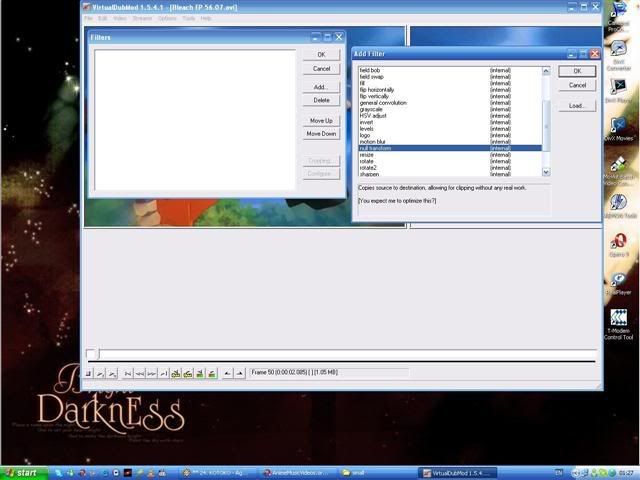 there mark filter named "
Null Transform
" and press "
OK
".
after done that,press button named "
Cropping
" :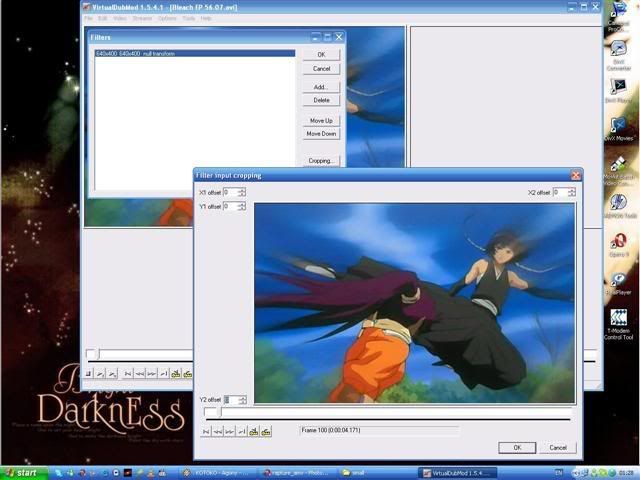 and there you see a screen with your video inside.
Y2
offset cropping,leads from down ,
Y2
offset leads from up ,
X1
offset leads from left , and
X2
offset leads from right. so when you're cropping,in cropped place you'll see gray color,that gray color marks cropped place.
-----------------------------------------------------------------------------------------------
damn this is my longest post ever


i think that would be all you'll need for now,you'll learn everything else later