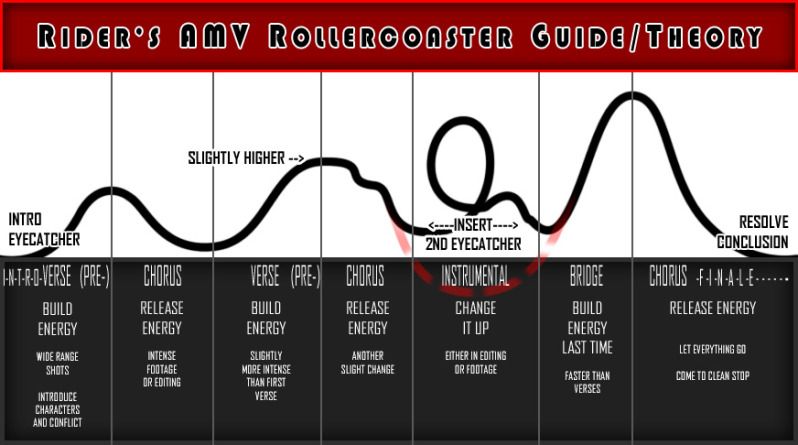 Rider's Rollercoaster Guide
The point of this guide/theory is to get you to focus on your amv as a whole as opposed to the shiny details that sparked your video's birth or that you discovered along the way. Just as an artist maps out the root structure of a figure with lines, circles and squares before drawing the creases in skin and the shine in hair, so should you plan out a basic map of the "story" you wish to tell. Also, this guide is more/less meant for Action, Drama and Upbeat videos. Comedy requires a certain level of discomfort to be humorous, so a fluid moving, evenly paced amv is going to take a lot of the discomfort out. Again, this is basic. Successful editors have learned how to twist the rollercoaster around to their own convenience. Also, these techniques are something successful editors may not even realize they do. It is my attempt to take their subconscious creativity and break it down for those who haven't found the key to unlocking their full potential.
I created an AMV specifically for this guide to be your example. Please refer to as you read.
Getting Started:
As this is AMV101, this guide is meant for beginning stage editors, however it could easily open up windows to those who have edited for years. That being said, for now do not worry about technical skills because those will come in time and experience. The most important thing in the beginning is learning how to make your video flow, move and tell its "story". I put "story" in quotations because it doesn't necessarily mean having a literal story being told. By "story" I mean how your amv moves from point A to point B to possibly point C, and then back again.
Choosing your sources:
Because you are new to editing and wish to become near professional, choose video and music that are an easy match. Your first job is to learn how to create structure in an AMV. There's no point in earning a 10 in Originality while earning a 2 for Overall or Re-view. If you don't yet understand the basics of structure, then you won't leave the viewer feeling satisfied.
AUDIO: Because the music is the foundation of your video you want to choose something of the following structure (typical for the average song):
Intro
Verse
(Pre-Chorus) optional
Chorus
Intro
Verse
(Pre-Chorus) optional
Chorus
Instrumental and/or Bridge
Chorus
Conclusion
VIDEO: Your anime source is less restrictive. Choose what you want to edit.
Intro – Start down the tracks:
The introduction is fairly obvious. You are setting up your scene/scenario. A lot of wide range shots can be helpful in creating the setting of where your characters are going to be placed. It's also very important to have some kind of eye-catcher during these first 10-20 seconds. As the average viewer has a short attention span you want to give them something as soon as possible to grab their attention. And what follows will hopefully keep it.
My eyecatcher is the tapping of feet and fingers to the beat.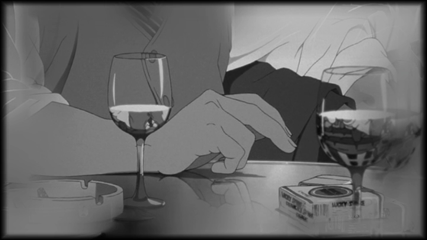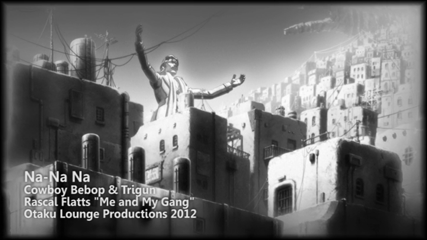 Verse – Rise slowly up the tracks:
Here is where you're introducing your characters and giving a brief explanation about who they are and what possible conflicts may ensue. All the while you are building energy.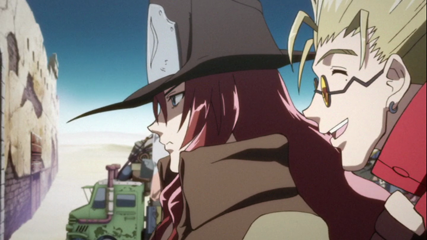 Pre-Chorus – Round the top:
Not all songs contain a pre-chorus, however they are very common. The energy is still building here, you haven't quite yet hit the first conflict.
Chorus – First downhill fall:
Here is the first energy release. Bring the intensity up several notches but not so high that you'll be unable to top it later. Intensity can rise by either editing style (increased speed, lip sync, lyric sync, etc…) or in footage choice. If you're doing a Drama video at a slower pace, then this is a good place to put forward the dramatic scenes if you wish to keep the movement steady.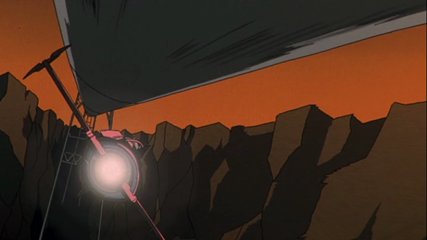 Verse – Rise up a slightly higher hill:
So your energy should be back down by now, and you're going to slowly build it back up again. Now you don't want to bring the energy all the way back down to the same level as it was in the beginning - you're already moving so don't take the momentum away.
Pre-Chorus – Round the top:
Same as before, you're reaching the top of the tracks about to release the energy.
Chorus – Second downhill fall:
Now because your last verse and pre-chorus rose in energy slightly higher than the first time, you want to release a corresponding amount. Changing up your editing/footage slightly in this chorus is an option and can help keep it from being repetitive.
In the first chorus I used mostly Cowboy Bebop footage. I switched to Trigun in the second.
Instrumental/Bridge:
Here's where you want to change it up. Typical songs will have some kind of change in the bridge to keep the song interesting, such as a change in speed or key. You want to do the same with your video. Adding another eye-catcher is a good idea, like introducing a new character for example: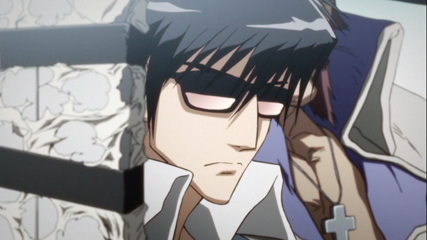 This bridge can be twisty and have a few loops, or make a dramatic drop in energy altogether. Later on after you've had some experience, feel free to change that up to your own style and see what might work. Either way, by the end you want to have brought the energy to its peak for the entire video.
Chorus – Final downhill fall:
This is your finale, let the flood gates loose. Release all the energy this AMV has to offer.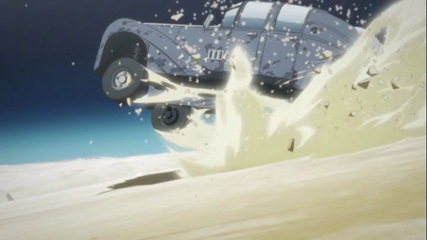 Conclusion – Gliding to a stop:
The energy is now coming back down to where it was at the beginning. Bring your AMV to a smooth stop. If your song ends abruptly, let the viewer know in advance it's coming to an end so they don't feel like they hit a brick wall. Using wide range shots again are a good way of rounding out the video and bring it back to the level that was at the beginning.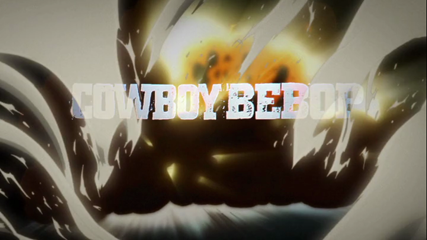 Because my song comes to a sudden halt, I added the anime titles to soften the blow.
NOW… here's the monkey wrench I'm going to throw in this roller coaster and you're going to hate me for it. Take this entire process I've given you and flip it. Flip it. What? FLIP IT. Yes, you are going to
edit backwards
. Set up your final scenario first. This technique is very common among movie makers and sit-com writers. It's much easier to set up the climax of your story and then work your way down instead of constantly trying to top yourself. If you know what the maximum height of your roller coaster is in the beginning, then you will know just how low you can go to create the ultimate thrill ride.
In conclusion, you want to take your viewers for a ride. For now, don't focus so much on the details. Yes, details can be the most fun part of editing at times, but to make them shine properly you need to put forth as much care in the rest of your project.
Please remember that this is all theory. I'm not going to come barging in your home if you choose to color outside the lines. This is a basic structure and every anime and song combination is going to produce different results.