Master Thread of Reviews
Rules:
1.)The video will not be posted by the creator
2.)The video will not have a currently active announcement thread.
3.)The thread creator should post their thoughts on the video to initiate discussion.
4.)The thread will start with a copy and paste of these 4 rules.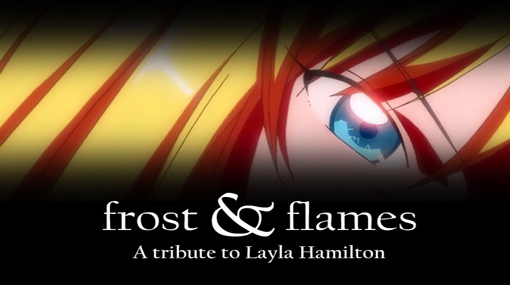 Character profiling is always hard. At least to me anyway. Telling a story of a character to people that have never seen the particular show is something that is difficult to achieve. You have to not only entertain and keep their attention, but also try and get across the entirety of a character's personality and "growth" in the span of 2-4 minutes.
Frost and Flames does this and does it WELL. Kaleido Star's protagonist is Sora, whilst this video covers the character of Leyla Hamilton, a "co-star" of the series, but with much less screen time. For heaven's sake, she had to have an OVA made of her in order to get her spot in the finale of the series. As such, Leyla doesn't have THAT much "quality" screentime as Sora or the other characters until the very end of both seasons. So many times, she gets overlooked as a character worth profiling.
Frost and Flames takes Leyla, and shows us what this bratty diva really feels. Feelings that aren't that of a bratty diva, but of a performer and someone who puts everthing into her artwork, and trying to achieve true stardom, even when faced with her strongest rivals and hardships.
When I FIRST watched this AMV, it was before I saw ANYTHING of Kaliedo Star. My first impressions of the character based on this AMV was of a strong woman who sometimes finds difficulty in her life, with tragedy in her past. After seeing Kaleido Star's first few episodes, I honestly thought "WTF" when comparing to this AMV and my initial impressions of Leyla. But as the series progresses, I saw more of the Leyla that Jasper had showed us. The beautiful, talented, strong-willed and hard-working Leyla, who only wishes to be herself and be happy. It was subtle, but it was there.
Jasper truly brought out the inner star of Leyla in this AMV, and did a fantastic job of it. Even nearly 4 years after it was made, it's still technically proficient and uses fantastic editing that is timeless and enjoyable. It still sits in my AMV collection folder, and will likely stay there until this hobby leaves my heart.
5 Stars / 5 Stars