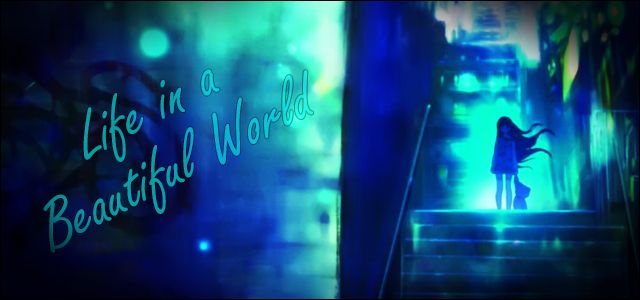 Video:
Life in a Beautiful World
(
Preview
)
Category:
Drama, Sentimental
Anime:
5 Centimeters Per Second, Angel Beats, Ano Natsu de Matteru, Boku wa Tomodachi ga Sukunai, Denpa Onna to Seishun Otoko, Ef ~A Fairytale of the Two~, Hoshi wo ou Kodomo, Kamisama no Memochou, Kannagi, K-On!!, K-On! The Movie, Last Exile, Natsuiro Kiseki, Rinne no Lagrange, Shining Hearts, Summer Wars, Tasogare Otome x Amnesia
Song:
Don't Panic
Artist:
Coldplay
Creator:
Renato (a.k.a. m3andchip5)
-----
My 5th AMV in my 7 years of editing (yes I am a slow editor) and I made this for Perth, Australia's "WAI-con 2013" AMV competition, but I also made this just to see where I am in today's AMV environment. Not sure if my skills have grown since then or such :/ More details on this video in the description of the video page.
But nevertheless, hope you enjoy it and as always, comments and criticism are welcome.