Team Wake Up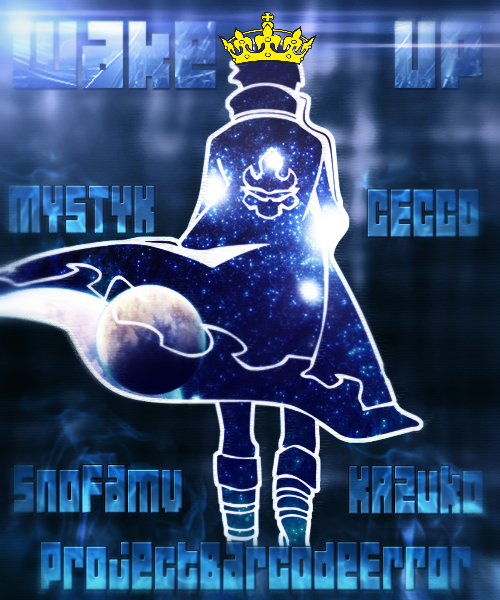 Final Results
Judge 1
Judge 2
Judge 3
Judge 4
----------
Congratulations to Team Wake Up, winning a close match over Re-Blended CDN. Alas, the nightmare has been woken up, but a sincere congratulations to Re-Blended CDN as well, for a match well done, and a superb competition throughout the entire contest. Both of you should be very proud of your work and accomplishments. Wake Up will be contacted in the coming week for prize distribution!
----------
Special Thanks & Wrap Up
A special thanks to the following individuals for their continued support of this contest!
GloryQuestor and the a-m-v.org administration, who permitted the use of a subforum and the sponsorship of our contest with a-m-v.org. The support is well appreciated and continues to make our contest improve over time.
Radical_Yue for her updates to the main pages, which she did out of her own time and desire for the userbase to have an easier time for reading.
Kimberly, who created our custom banners for this contest and for Season 3 as well. Her artistic talent has been well appreciated!
All of my judges! Thank you for your hard work and dedication throughout the contest. I appreciate your work and support!
------
Moving Forward
Please make sure and fill out the exit survey! It will help me in future contests to come!
Please also join me this spring for....
Join me again this winter 2013, for our newest Project Editor contest, which is still in development! Stay tuned in Season 3 for more information to come!