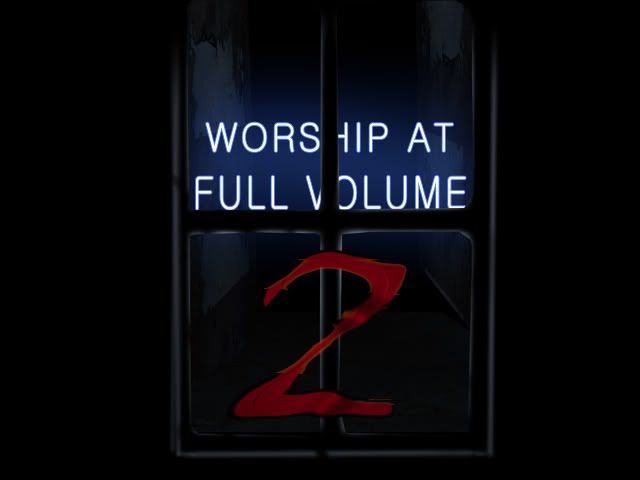 New Year, New Attitude. Deadlines are for now gone. Current editors work your hardest. Anyone wanting to tryout this late are free to do so.
That's right folks, the christian metal and hard rock themed Multi-Editor Project is back for another round. All of todays and even yesterdays best hard-rocking, head-swinging, heart-thumping, church-shaking Christian music out there and mix in some awesome anime visuals for one heck of an experience.
The Theme
There is no set music mix to go by this time around. Just pick your song and your anime and make the best MEP track you can. In this project I just want you to think one thing: Light. That's it. Take that suggestion and do with it whatever comes to mind. It can be abstract as how the video is lit or just as simple as having something related to light in the title of the song or artist you use.
The Rules
-No Hentai or overly sexual images
-Violence images are allowed but don't make it too gruesome
-edit your music however you like but keep the quality high.
-Techs on your video
Track length limit is from 0:55 to 2:00
Aspect Ratio: 848x480
Pixel Aspect Ratio: 1.000
FPS: 29.97
(Widescreen footage will need to be cropped at top and bottom in order to fit. Editors will do
this themselves)
-Here is a list of approved artist to use on this Project
http://cholyerlow.blogspot.com/2011/08/ ... -full.html
(If there is an artist you think should be on this list, ask and I might allow it)
Auditions
With the time restriction for each video, and wanting to keep the project at least under 15 minutes, no more that 15 spots will be available
. We've thrown out the editor limit and any particular time limit of the whole project. So feel free to join.
To audition provide your previous AMV works and if we feel you are up to par, you can provide your song and anime choice and begin your first beta.
For new editors wanting to join just post want anime and song you are using and send us a first beta of at least 20 seconds of what you have done so far. Me and a select few will judge if your videos are up to par for audtion.
Beta Testing
Basically EVERYONE associated with this project can be a beta tester. Share the links with each other and post reviews either in PM or on the thread'
The Crew
Director/Coordinator : Osakaisthebomb
Main/Backup Project Editors: Osakaisthebomb, Hagaren Viper.
Audtition Testeres: Osakaisthebomb,Hagaren Viper, CodeZTM
Editors:
kapparomeo
-
Gunslinger Girl
-
"Fool Me Once" by Burden of the Day
BETA RECIEVED
FINAL IN
Hagaren Viper
-
Soul Eater
-
"D.I.E.4.U" by Family Force 5
BETA RECIEVED
Kazemon15
-
Reborn!
-
"Flame in All of Us" by Thousand Foot Krutch
BETA RECIEVED
CodeZTM
-
Puella Magi Madoka Magica
-
"I Climb" by Thousand Foot Krutch
BETA RECIEVED
AllyKatAVR

-

Mai Hime

-

"Fire With Fire" by The Letter Black

BETA RECIEVED
SilverFreedoms
-
Casshern Sins
"Beautiful Ashes" by Eowyn
FINAL IN
Osakaisthebomb

-

SummerWars

"New Fire" by Sent By Ravens
xell458
-
sword art online
"Finding a Way" by Before Their Eyes
FINAL IN
pyrolord
-
Gurren Laggaan
"Frontline" by Pillar
BETA RECIEVED