BestFit() v1.0.1
DESCRIPTION:
BestFit() is an avisynth function designed to make a video clip (of any height and width) fit a particular resolution by:
resizing
adding borders, or
cropping
COMMON USAGE:
FULL USAGE & DEFAULT VALUES:
EXAMPLES:
-top left = resultant width x height, ratio
-bottom left = reference to the documentation
-bottom right = command used
[WIDESCREEN SOURCE]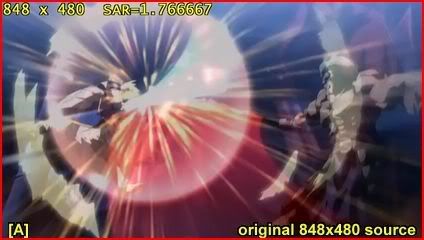 > you want to make this 'fit' fullscreen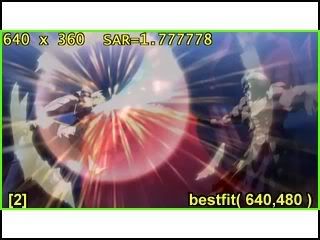 > scales image until constrained by width or height # same as bestfit(640,480, "resize")
> sides are cropped to become 4:3
> borders added to top/bottom to be 4:3
> borders added to 'bottom only' to be 4:3
[FULLSCREEN SOURCE]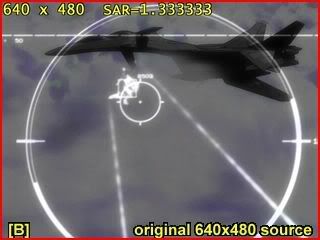 > you want to make this 'fit' widescreen
> top/bottom cropped to become 16:9
> borders added to sides to become 16:9
> there is no 'letterbox' to add here

[DVD SOURCE]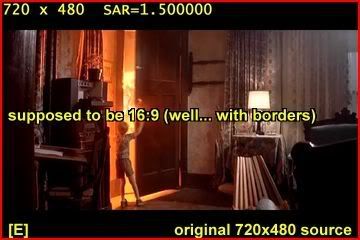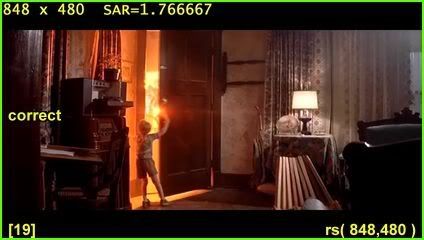 > a substitute for your favorite resizer
FULL DOCUMENTATION & ADVANCED EXAMPLES:
INSTALLATION:
[the usual]
copy/paste the below script into a .txt file,
rename to something like "BestFit().avsi"
put it in your avisynth plugins folder, usually:
C:\Program Files\AviSynth 2.5\plugins or
C:\Program Files (x86)\AviSynth 2.5\plugins
SCRIPT:
CHANGELOG:
TODO:
KNOWN BUGS:
See Documentation for full details.
##################################################################################
If you didn't read everything, I'll repeat here that BestFit() only detects height and width (SAR), so I am looking for ways to feed AR metadata from .dv2 .mp4 .mkv files into avisynth so that DAR can be detected. If you have any ideas, let me know.
Lastly, this is my first avisynth function, and mirko is probably the only other person to see this (thanks

), so please let me know if it works, fails or whatever etc...
~Phan