The Idiot's Guide to iMovie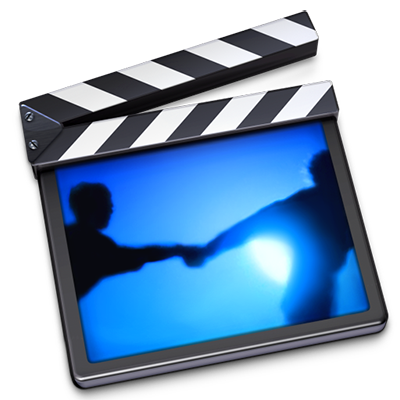 This guide is a heavily modified version of
Kirin's iMovie Guide
. Large sections of that guide are no longer accurate or relevant. I have extracted the relevant portions and modified them to suit current technology. Note, this guide compiled via Mac OS X 10.6 Snow Leopard WWDC Preview. Icon and window style may vary slightly dependent on your current OS version.
I. Getting Started
First determine which version of iMovie you have, iMovie 08, or iMovie HD 6. If the former, don't bother using it. The interface has been almost universally panned. Instead get iMovie HD 6
here
.
Next, consider what type of processor you have. If you have a PowerPC (G4, G5), then read
this
. If you have an Intel processor, read
this
.
I was lazy, so I did this in 4:3 since I have no intention on keeping any of the clips involved. If your video is actually widescreen 16:9, when you choose to make a new project, choose Video Format, and select DV Widescreen. If you have access to 720p footage, you can even select that.
II. Importing clips
As Kirin rightly reminds you, iMovie automatically converts everything to DV format. DV files are quite large. So make sure you have plenty of harddrive space. This may have been an issue in the past, but now harddrive space is so cheap that you should really not have any issues adding, at the very least, external firewire drives. Internally, MacBooks and MacBook Pros are extremely easy to swap harddrives on. It is best to make very small clips. While iMovie HD 6 can import rather long sequences, due to limitations of how to adjust clips, it is best to choose to produce many short clips you can identify readily by their thumbnail.
Okay, let's take a look into your initial footage folder:
While you can import the HUFFYUV files you created above, they will take a while to convert depending on how powerful your computer is. Drag them from the Finder window into the clips section of iMovie.
Once you have dropped in al your clips, the clips window should look like this:
III. Adding Audio
Click the media button:
And you should get this screen:
If your audio is in your iTunes library, click iTunes, Library, and then search for it in the provided search space. Then just grab it and drag it to the timeline:
IV. Adjusting Clips
Using your mouse, drag-n-drop the clip from the Clip pane into your timeline. You can then shift the clips around by dragging them across.
Additionally, if you feel you can compromise a few frames in the middle just so a certain scene can fit, you can chop little bits of the middle off by seeking to the first frame, press COMMAND+T, then seek to the frame after the last frame of the scene you want to delete, press COMMAND+T again, and then select that part and press Delete.
You can also resize the clip by placing your cursor at the end or beginning of the clip until it changes into an arrow and then drag it from left to right.

V. Adding Transitions and Effects
Once you get your clips ready and in place, you can start playing around with Effects and Transitions in the editing pane. However, use effects with discretion and try to limit yourself to one or two transitions or use certain transitions that would work well with the kind of audio you're using (for example, use a Smash-like transition when the audio hits a hard crash cymbal, gong, or glass breakage). Also note that some transitions add or remove time from the whole movie so you may want to make sure your audio and video are still in sync after you applied your transitions. You can also adjust their speed/length in the Editing pane.
There are three kinds of transitions: openings, closings, and combiners. Each of them have one of the three icons next to it. On the image up above, you see that Cross Dissolve is a combiner transition because it effects the two clips that it was placed between. These kind of transitions have an X-like icon next to it. The Fade In transition is an opening transition and affects the beginning of a clip that it was placed on. These transitions have a FastForward-like icon beside it. The Fade Out transition is a closing transition and has a Rewind-like icon next to it and affects the ending of a clip.
The nice thing about the transitions is that they also re-render themselves if you eventually want to apply an Effect on that transition so you don't have to delete the transition before adding any new effects.
VI. Exporting and Encoding
Go to file -> Export, and you will see this menu:
Ignore my size here. I only put out a few seconds for testing purposes. Full Quality DV is very heavy, and most full videos will be around 900MBs. Once you have it saved, you can do one of two things: Convert directly to h264/MP4 via MPEGStreamClip, or opt for more control by first using MPEGStreamClip to create a lossless AVI or MOV and use Avidemux to convert that to x264/MP4. The latter option allows you much, much more control over the x264 encoding process is and is preferred. Be careful to watch resolution, aspect ratio, and flagging. Be sure to read all options. You want to make sure your output looks correct!
You're done!