we've reached our first campsite. the porters, who despite carrying over 4x the load we carry, and leaving after us, have reached the campsite ahead of us and begun unpacking.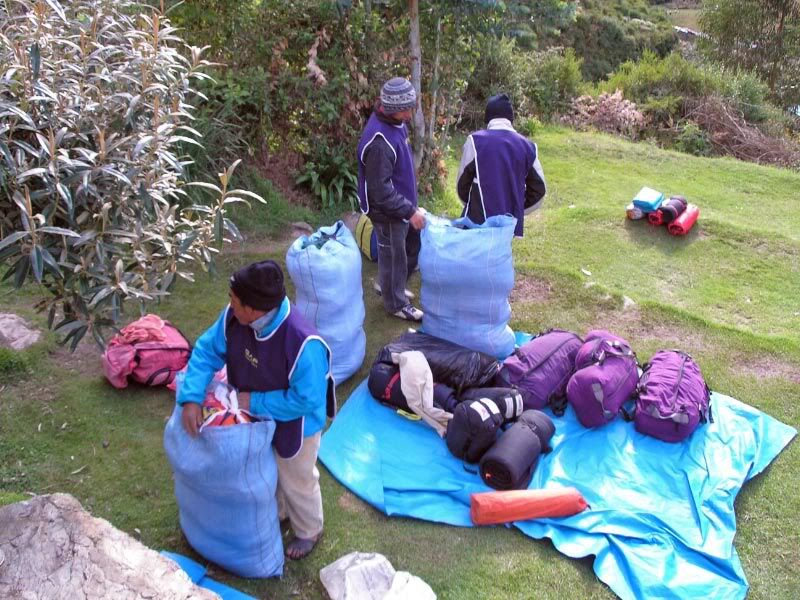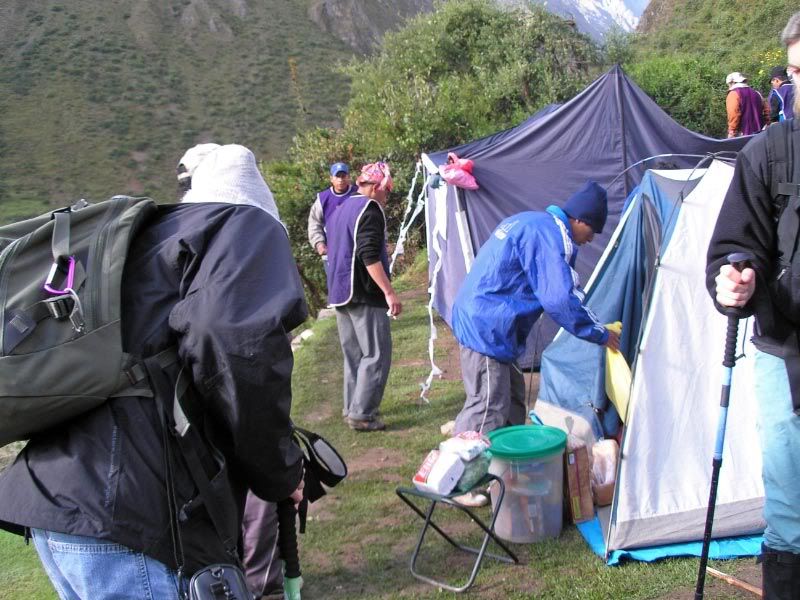 entire staff. dont mind the fact the chef is picking his nose, the food was delicious. especially those raisins...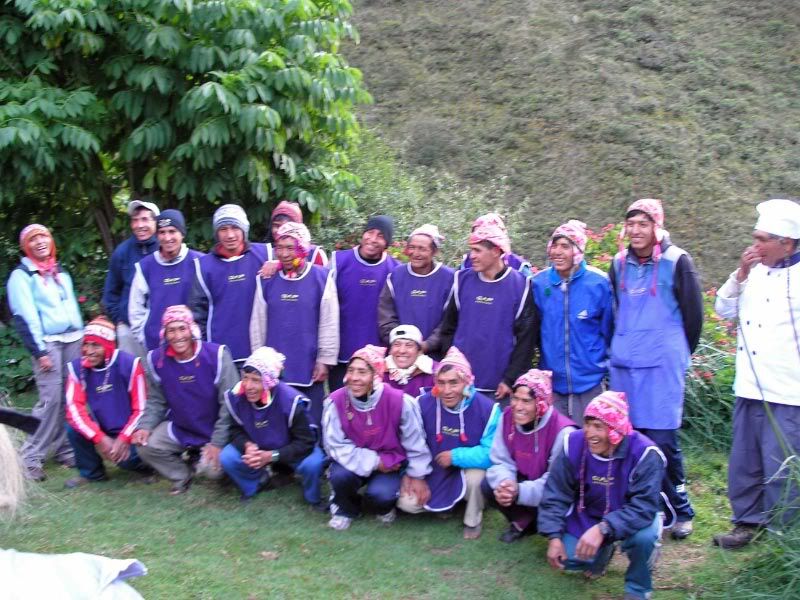 extra staff member. he was a sweet doggy too, i was petting him and then he started following me around the camp.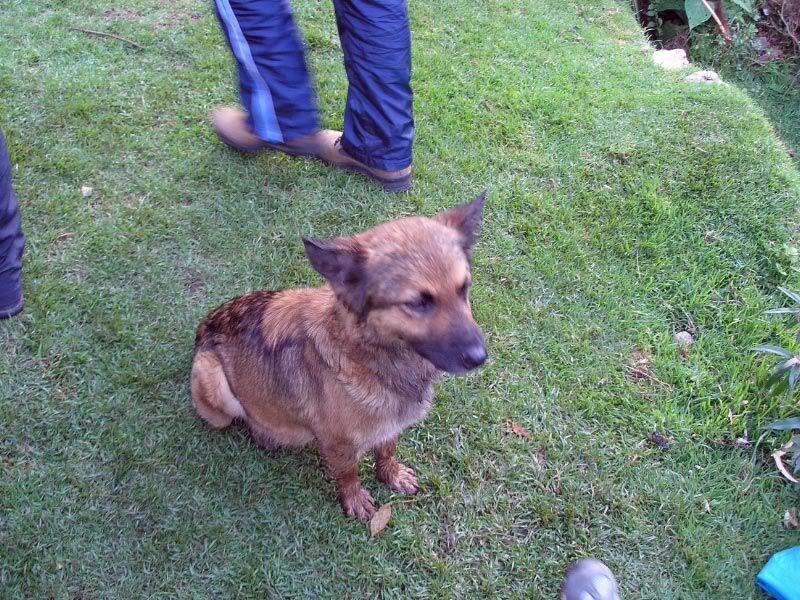 ...to be continued