sorry to steal your thunder code_chrono, but Peru > DC.
so as you may have not noticed, i was away two weeks ago. more specifically, i was vacationing in Peru, and as per local custom, pictures shall ensue. i went with mommy on a vacation organized by a
local outdoors fitness program
. the trip was 9 days in duration, including 4 days of hiking to machu picchu, an ancient Incan city that was abandoned during the 1500s Spanish conquest and rediscovered in the early 1900s. we also toured the cities of lima and cusco for 2 days each.
i must say, if you enjoy hiking, i cannot imagine a better site to head to than the Inca Trail, leading to machu picchu. it extends about 40km (25 mi) horizontally, and ranges from 2700-4200m (9000-14000ft) in altitude. it took us 4 days to make the trek, and apparently, the fastest runners (they hold a race on the trail every year) can do it in about 4 hours, which is absolutely insane by my account. the scenery is absolutely gorgeous and changes to something new with every mountain you pass. not to mention the ruins of machu picchu and various ruins the Inca Trail passes by are really interesting to explore.
but without further ado, PERU:
April 21
We arrived at Lima International Airport at 1am local time, thanks to a 2hr delay in Newark. We had about 4 hours to sleep at the hotel before we had to return to the airport and head off to Cusco.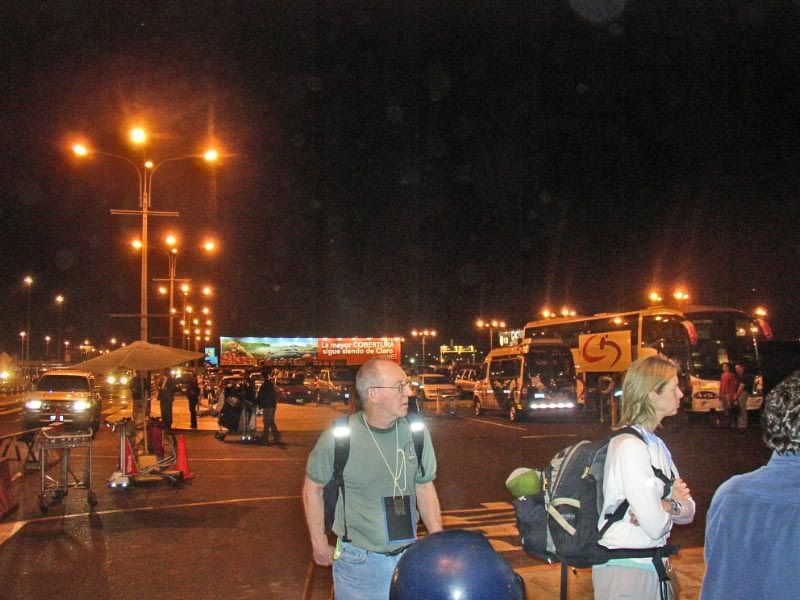 apparently one of the tour groups was greeted by a group of peruvian girls. they must have paid extra >_>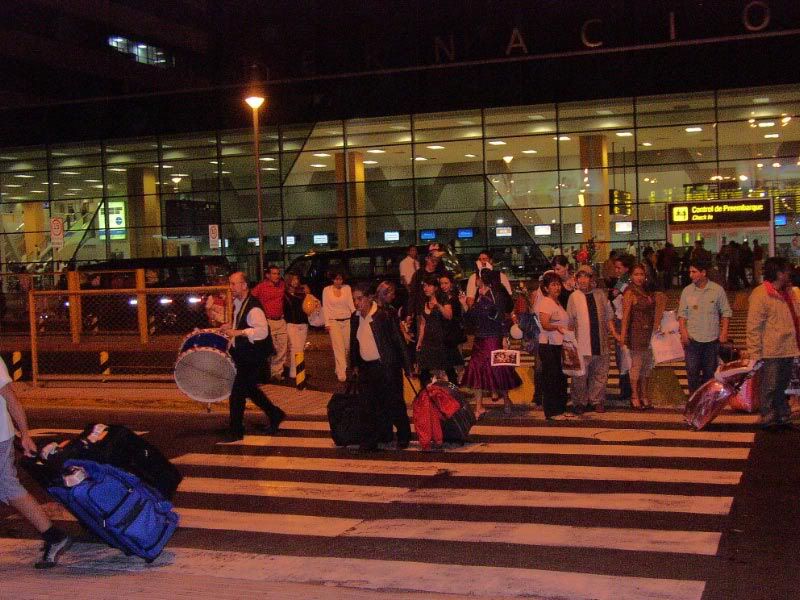 ~7am the coast in lima. surfing and soccer are popular. i wish we had more pickup soccer courts in the states.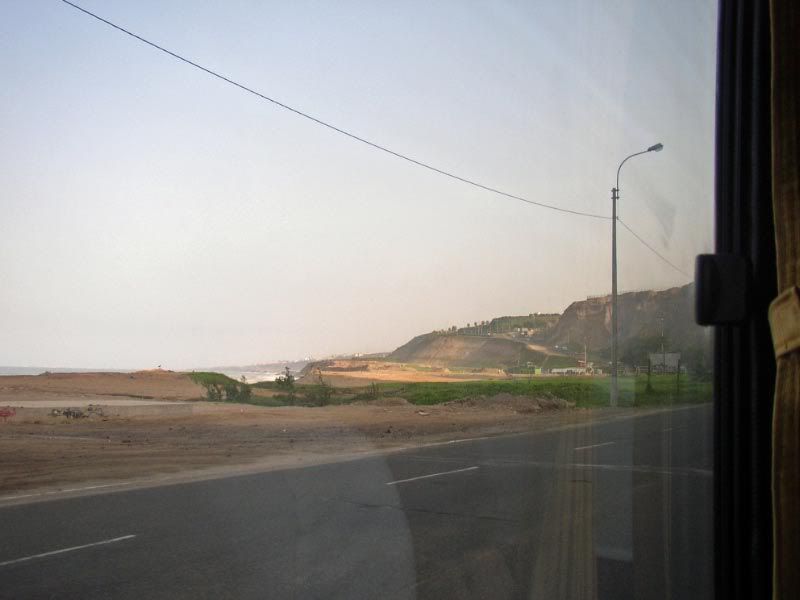 yep, i was pretty tired.