Make: Acura
Model: Integra
Year: 1992
Mods (If any): Rims, Pioneer deck, 2x14 Kenwoods with 900 Kenwood AMP, All speakers replaced with alpines-S types. No body work or engine work yet.
Make: Kawasaki
Model: 250R
Year: 2007
Mods (If Any): None, brand new. Just got it a week ago. Still learning on it.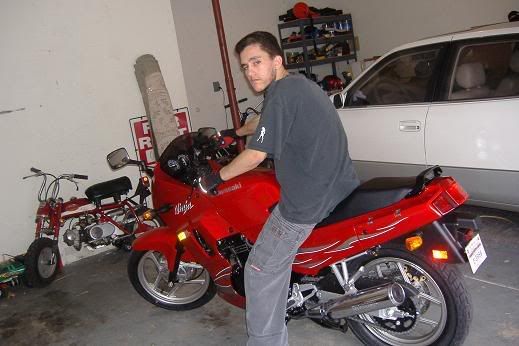 That little red bike in the background is my lil toy. I've had it since i was 13. Which is why I'm into bikes

.