Okay, so I'm trying to do overlays with a composition mode.
But the problem is, the layer under is all fucked up like.
Serious help.
Okay so Track 1 and Track 2 originally had Alpha Mode-- the default mode for all video tracks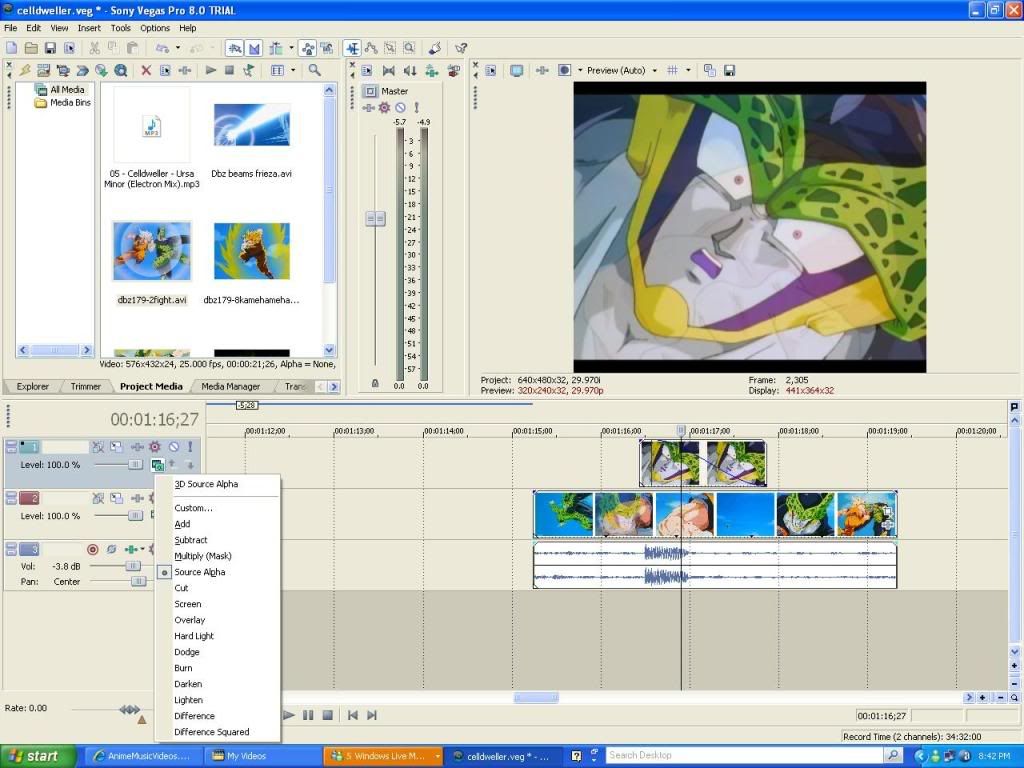 So I'm gonna set Track 1 [Overlay Track] into Hard Light mode. Yeah @ the overlay portion it looks sweet I guess...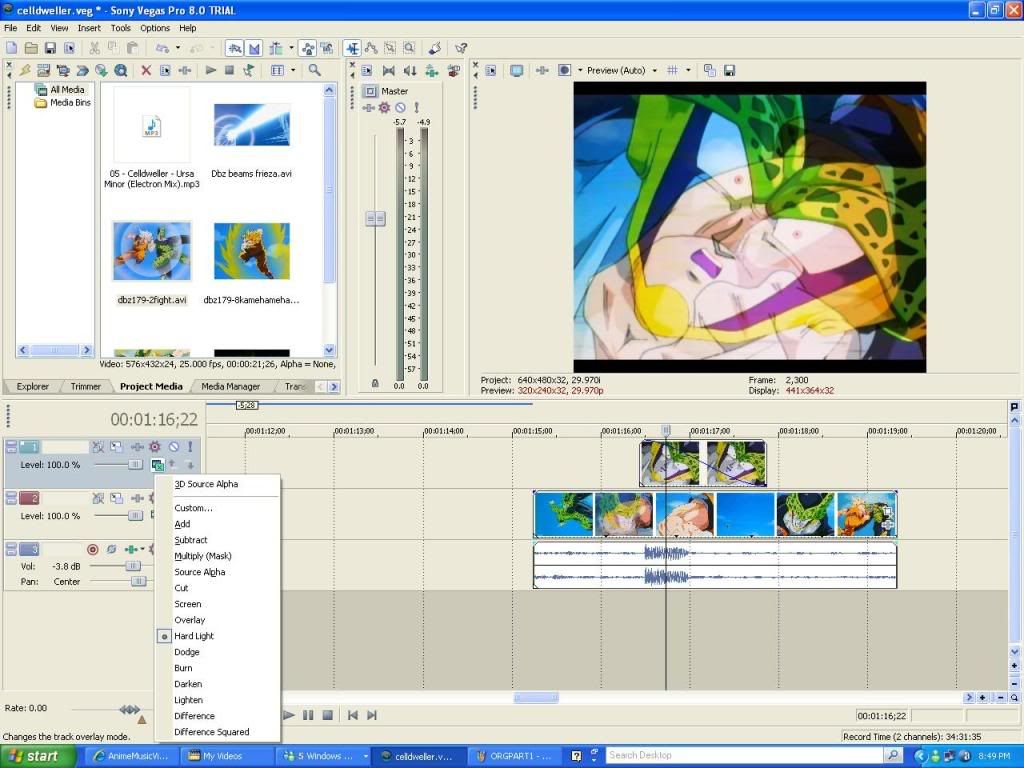 Now look at the bottom track without it playing the overlay: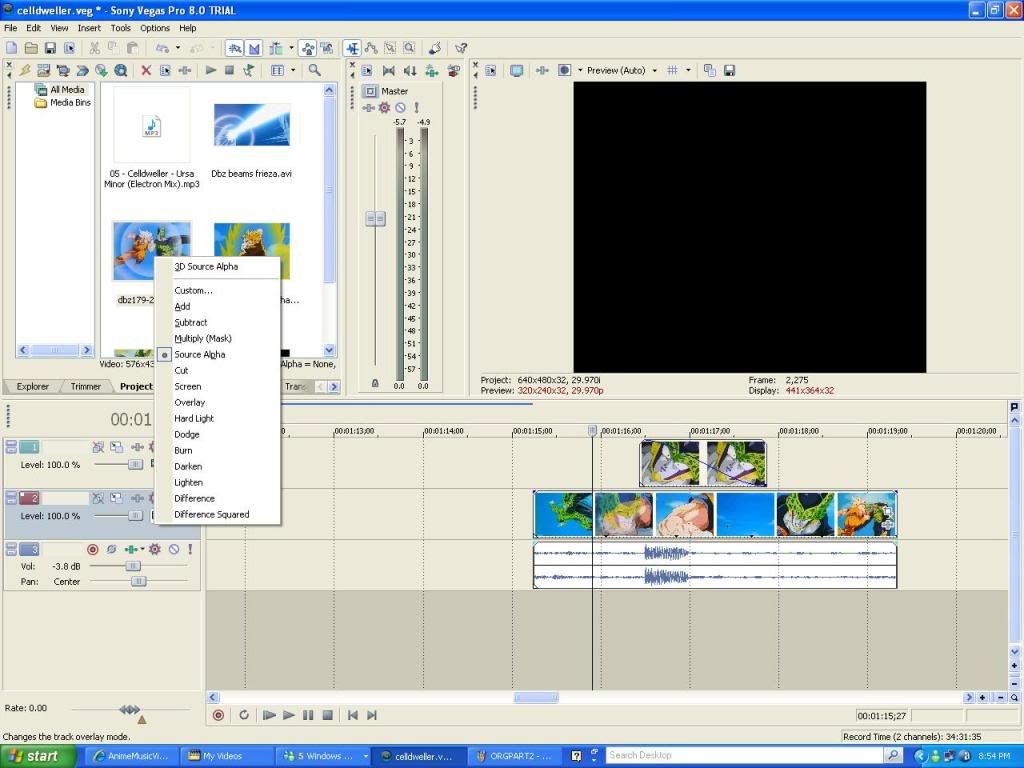 I've tried setting them both to Hard Light. Any other effect doesn't work either. I've been around this problem for days with different clips and compression(THERE ARE NOT DIVX,XVID). Please don't advise me to turn to other alternatives like using the sony fx.
Also the clips and such were placed randomly

.
Thanks for everything peeps.
[MOD 403: unlocked]