Project Editor 2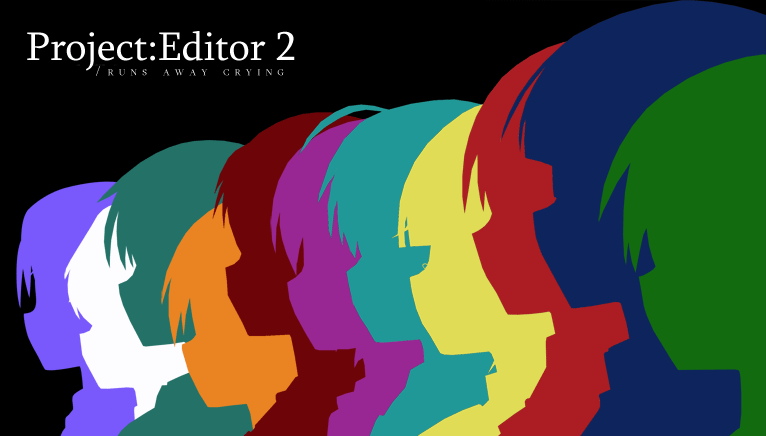 ___________________________
Round 2 Theme
Congratulations on everybody making it through to round #2. Now it's time to move on to the next challenge.
Your mission for this round is to create a video with a theme surrounding the word you have been assigned.
Words will be assigned by a double blind assignment feature. One of the judges will pick a number between 1-16 [this will represent the editors], and another judge will pick another number between 1-16 [these represent the words]. A final judge will pair the two previous numbers together to get your assigned theme.
You will get your word in a separate pm from me here in the next hour. Please be patient as I go down the line. This message is just a batch pm I send to all contestants to let them know of the theme.
For example, if your word was "monster", you should create a video that reflects that word. It could be a literal monster, a metaphorical monster, or some other deep interpretation of the word monster.
What the judges will be asked to be looking for is this: "Can the judge tell that this video was meant to be assigned with this word"
Judges will know the word that your video will be assigned with, so no worries in that department, but they won't know who exactly has what word.
No anime can be used twice, therefore first come first serve, and you must post in the thread your anime selection. The first post will be updated with anime selections as they come in.
You may choose whatever audio you wish to use in this round.
Videos must follow org standards of p, and as such, no over-violence, no sex and no full nudity or sexual intercourse.
Videos must be turned in on no later than October 29, 2009. If you finish early, please send it right away. You do not have to wait until October 29th. There will be no extensions in this round. If I do not have your video in by 11:59:59 on October 29th by Central Standard Time, you will be automatically eliminated.
If you need extra time for
RENDERING/UPLOADING ONLY
on the 29th due to slow internet connections, I can grant extensions based on need. However, you will be required to tell me the timestamp/filesize of your video, and you cannot edit your video past this point.
Videos should be no longer than 1:45. Seconds can be traded in the main thread.
ROUND 1 RESULTS
_______________________________________________

Project Editor Background... :
__________________
Video Format
____________________
Rounds
__________________
Track Slots
1.
L.Fist
[Eliminated Round 2] [Drop]
2. Dar
3. Nya-chan Production [Champion]
4.
Inan
[Eliminated Round 2] [Drop]
5.
blabbler
[Eliminated Round 1] [Drop]
6. LantisEscudo
7.
AaronAMV
[Eliminated Round 2] [Drop]
8. Vivalidi
9.
Nerdstrudel
[Eliminated Round 1] [Drop]
10.
Zetzu
[Eliminated Round 2] [Drop]
11. Kitsuner
12.
Funstorm
[Eliminated Round 1]
13.
ShatteredFlame
[Eliminated Round 1][Drop]
14.
gotenks794
[Eliminated Round 1]
15. godix
16. Angelyco
17. Haze.
18. Bauzi
19.
prYzm
20.
Neverend
[Eliminated Round 2] [Drop]
23. Cast to Stone
_____________________________
Anime Taken
[Will be Updated Each Round, anime cannot be duplicated, first come first serve]
1. Sonic X
2. Akira,Perfect Blue,Soul Eater,Paranoia Agent,Paprika,One Piece, and possibly Pokemon DP
3. Kumo no Muko, Yokusoko No Basho, KimiAru (They Are My Noble Masters) ; 10 other series and some live action shit
4. One Piece movie 8,Clannad, Air master, and naruto
6. .hack//LIMINALITY, Arcade Gamer Fubuki,Galaxy Angel,Idol Defense Force Hummingbird,Love Hina,Lucky Star,Martian Successor Nadesico,Neon Genesis Evangelion,Rival Schools (PSX),Sailor Moon,Serial Experiments Lain,Shakugan no Shana,Starship Girl Yamamoto Yohko (OVA),Street Fighter Alpha 2 (SNES),Street Fighter Alpha 3 (PSX),Street Fighter II: The World Warrior (SNES),Street Fighter II Turbo (SNES),Street Fighter III: Third Strike (PS2),Super Street Fighter II: The New Challengers, Card Captor Sakura,
7. FLCL
8. Baccano, Sky Crawlers [the], FLCL
10. Cowboy Bebop , Nana, FLCL and Cowboy bebop movie, Final Fantasy VII: Dirge of Cerberus
11. Cromartie High School
15. Girl that Leapt Through Time / higurashi no naku
16. Grave of the Fireflies
17. Kara no Kyoukai
18. He's My Master
19. appleseed
23. azumanga daioh
____________________
Meet the Judges!
___________________
Project Editor 2's

PRIZE
_______________________