Le gâteau est un mensonge
Joined: Thu Feb 05, 2004 7:29 pm
Location: Chicago, IL
---
Joined: Tue Apr 10, 2001 4:30 pm
---
Resident Yaoi Fangirl
Joined: Mon Oct 17, 2005 8:11 pm
Status: Going crazy
Location: in an alternate universe
---
rabid fangirl
Joined: Mon Mar 28, 2005 11:44 pm
Status: BLAAAARGH!!!!! -_-
Location: The happy place in my head
---
Resident Yaoi Fangirl
Joined: Mon Oct 17, 2005 8:11 pm
Status: Going crazy
Location: in an alternate universe
---
rabid fangirl
Joined: Mon Mar 28, 2005 11:44 pm
Status: BLAAAARGH!!!!! -_-
Location: The happy place in my head
---
Le gâteau est un mensonge
Joined: Thu Feb 05, 2004 7:29 pm
Location: Chicago, IL
---
Joined: Sat Jul 09, 2005 9:26 pm
Status: jailbait D:
Contact:
actually, I was thinking....
you know, if your hair was puffy-er?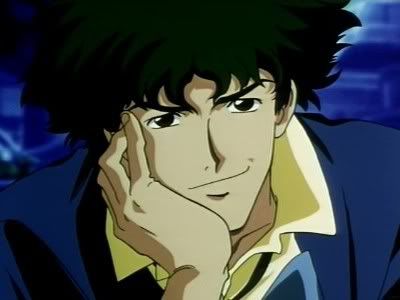 but I also thought it looked a little like Ichiro from Nerima Daikon Brothers. Maybe without the hat though. o.o
Youtuber wrote:What is an MEP exactly? I looked it up but I don't think it has anything to do with being a Member of the European Parliament.
---
Joined: Sat May 22, 2004 10:16 pm
Location: orlando
Contact:
---
Crazy Cat Lady!
Joined: Tue Mar 16, 2004 6:25 am
Status: I has a TRU Arceus
Location: somewhere i think O.o
Contact:
---
Joined: Tue Apr 03, 2007 3:51 am
idk.

i have really dark eyes.
&&some boi told me i look like L from death note.


i got excited even though hes a boi....
and im a girl.if you cant tell.hah!

<a href="http://photobucket.com" target="_blank"><img src="http://i141.photobucket.com/albums/r67/TemarixShika/numberthree.jpg" border="0" alt="Photo Sharing and Video Hosting at Photobucket"></a>

<a href="http://photobucket.com" target="_blank"><img src="http://i141.photobucket.com/albums/r67/TemarixShika/dn_l-justice.jpg" border="0" alt="Photo Sharing and Video Hosting at Photobucket"></a>


i need a better picture.
i look 12.
hah.


ahh well you decide.
:]]]
<a href="http://photobucket.com" target="_blank"><img src="http://i141.photobucket.com/albums/r67/TemarixShika/29wkabn.gif" border="0" alt="Photo Sharing and Video Hosting at Photobucket"></a>
---
Joined: Wed Aug 01, 2001 4:03 pm
Status: Wealthy
Location: Chicago
Contact:
Must get Jin Kazama cosplay finished

then get funny pics while reading something funny, like...

Sex for Dummies

yeah, that'd be a riot at a con... ^_^

especially with my wife trying to come along dressed as Athena Asamiya
"Strength lies in action. Let the weak react to me..." - Kamahl, Pit Fighter from
Magic: the Gathering
"That is a mistake many of my enemies make. They think before they act. I act before I think!" - Vortigern from
Merlin ('98)
"I AM REBORN!" - Dark Schneider
Bastard!! OAV
---
---
Who is online
Users browsing this forum: No registered users and 1 guest