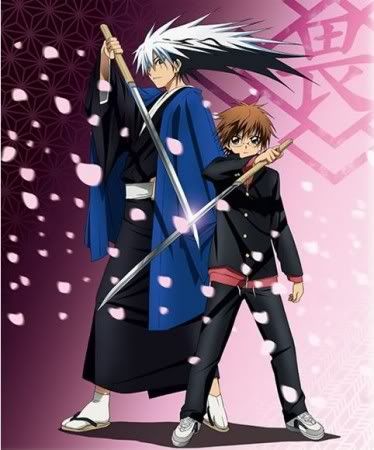 Rikuo Nura is 3 parts human and a quarter Demon who lives in a house of spirits with his grandfather, the current clan head of the Nura youkai. Rikuo is set to be the next clan leader, despite the fact he dislikes his demon side. He soon comes to terms with his demon blood and decides to take his position as young master of the Nura house. However there are those who will certainly not allow it to be easy.
Episode 1 aired subbed today, and I thoroughly enjoyed it. =] Its based on a manga, so any fans of its manga series should probably check it out.
Its a bit of a refreshing take on the common theme of demons, all the while utilising the traditional style and designs of what demons were first thought to appear as. I also think the character designs are just awesome! (With Yuki Onna's design being my favorite.)
Definitely sticking with this one.