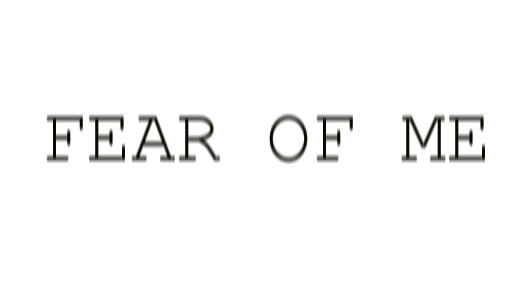 Video
:
Fear Of Me
/
Fear Of Me (Alt Link)
- (
Preview Of Fear
)
Category
: Horror, Sentimental, Serious, Psychedelic.
Anime
: Animatrix, The - Beyond Animatrix, The - Kid's Story Animatrix, The - The Second Renaissance, Ghost In The Shell Movie 1, Ghost In The Shell Movie 2, Hell Girl (TV).
Song
: Room of Angel, Welcome To Silent Hill (Remixed)
Artist
: Akira Yamaoka (Remixed)
Creator
: Maniaki
Studio
: AiM (Apocalypse in Motion)
Commentary
:
"What can i say... Idea was to show the fear of nothingness and emptiness, also discribing the fear of complete confusion and disorder, fear of you own actions and yourself...
Hope my idea didn't failed in its every aspect o.-"
Note:
Eva-Fan wrote:Edit: I just watched this on my big screen in the dark with surround sound. Seriously... most epic horror amv experience I've had. You should edit your post to tell people to watch it alone in the dark to get the most out of their first experience.