Forum rules
Please observe the following unique rules for this forum:
Please limit your new threads (not replies) to one per week. If you have several new videos to announce, create one thread for all the videos.

(Note: if you forget one you can edit your post!)

Offsite links are allowed, but you are required to have a catalog entry for that video as well. Threads announcing videos that do not contain a catalog entry will be moved to the Awaiting Catalog Entry sub-forum and will be deleted in 2 weeks if an entry is not created.
When posting announcements, it is recommended that you include links to the catalog entries (using the video ID) in your post.
Videos that do not contain anime are allowed to be announced in the Other Videos section and are not required to have catalog entries.
Joined: Tue Mar 29, 2005 4:46 am
Location: Moscow/Russia
Contact: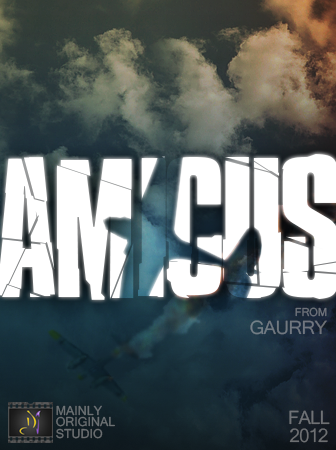 Amicus (lat) - Friend
Video footage: War Thunder (game), The Sky Crawlers

---
Biscotto
Joined: Sat Oct 02, 2010 4:34 pm
Location: Italy
Contact:
I liked it,good atmosphere! i also like the combination anime/music is great,good job!
---
Joined: Wed Dec 12, 2007 12:14 pm
Not bad, not especially good either

You should quit fades to black each two seconds, but yeah some nice associations between the two sources though
---
---
Who is online
Users browsing this forum: h9eleven and 14 guests