AMV Review : Cartoon Heroes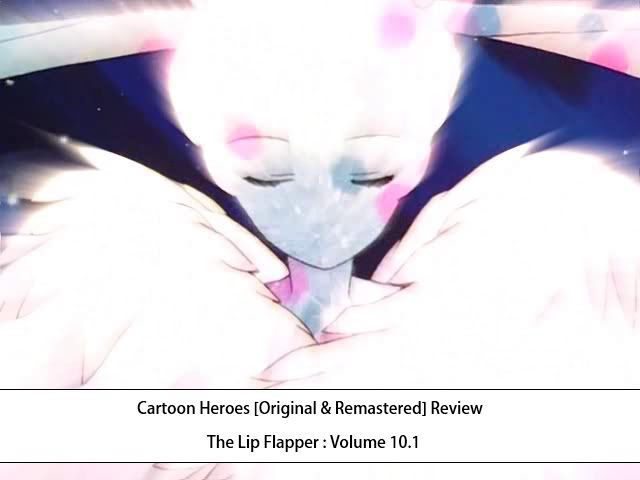 ___________________________
Introduction
When I first started here at animemusicvideos.org, there were a ton of AMVs that were published that I still, to this day, keep on a constant replay. One of these "classics" , is none other than Mamo's (the artist formerly known as SenshiMamoru) Cartoon Heroes . To me, this is a perfect example of how a "fun" video is done.
___________________________
Concept
The concept is pretty simple, yet effective.
Playing on the lyrics of the song, viewers are shown cartoon related heroes that are the heroic "illusions of our fantasy". This easily hits closer to home for anime fans, as the "cartoons" that we're familiar with have more depth to them than that of other animation styles.
Sailor Moon, Kaleido Star, Cardcaptor Sakura, Pretear and others are just a few among the many. The link is obvious, as they all have similar art styles, and all have characters that "fight" for what they believe in, using abilities and powers that we don't have, while all the time still have happiness and smiles when it's all said and done. Even though the anime all have different plots, they all come together in a harmonious manner.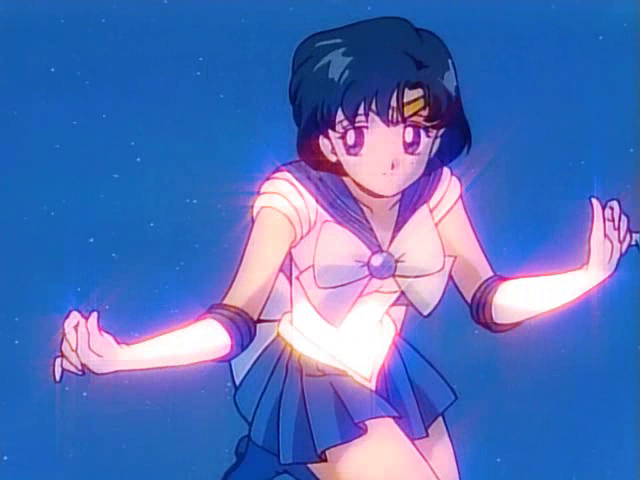 A simple concept is made even more effective with some good utilization of visual effects
___________________________
Sync/Editing
Literal/lyric sync are the most prevalent here. One of my favorite aspects of the AMV are the points where they really just hit home the more powerful words. "What we do is what you just can't do!" the AMV proclaims. At the same time, we're shown characters flying through the sky, swinging swords, falling into a woman's cleavage without bodily harm, or even casting magical spells. It captures the emotion of the cartoons being a "fantasy" for the viewers, being able to step into their lives and imagine our own little world.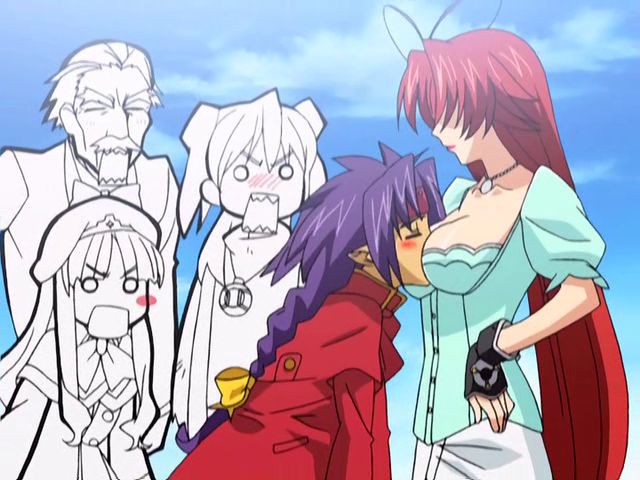 I wasn't kidding about the cleavage.
The original version of the video was plainer (while still having a few visual effects), but the "remastered" version utilizes several different visual effects. Most of these are interesting additions, most of which bring home that illusion of them being magical heroes that we knew as children. Sadly, some of these effects are better executed than others. Parts of the AMV are a little nutty with the sparkles at times (Edward Cullen would be proud!), but the illuminated characters and magical effects are really effective means of getting the atmosphere across.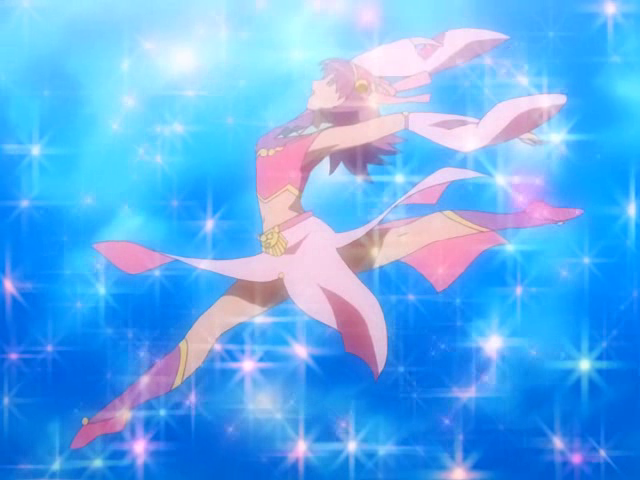 This is an example of the effective sparkle effect. It really gives off Sora's magical talent for the stage, and glamorizes an otherwise less effective scene.
Instead of an effective visual effect, I personally think it looks like that weird vision you get after being in poolwater for too long.
Wait a minute... Is that a shojo anime?
Scene wise, I think Mamo did a good job of picking anime and scenes that really hit the song home. The flying/acrobatics/magic/fighting are lovely and did a nice job of hitting with the atmosphere of the song. Unfortunately, there are several fractures in the overall product that does hurt the AMV at times. Some scenes go from extremely active to nearly static and frozen in space. This hurts the pacing, but is not a major problem, as it only occurs a few times during the entire production.
Gah. Sora's photo-bombing went and ruined the scene! Excuse me as I go get Bob to smash her face with a small atomic weapon.
The remastered version has various scenes replaced from the original version. Many of these I don't personally enjoy compared to what they were. It goes back to that "static and frozen" comment I made earlier. While it's nothing horrendous, it's still something that just nags on me as a viewer.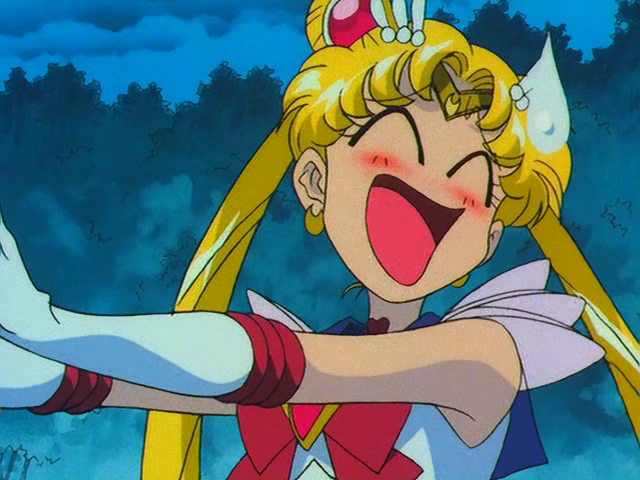 This is one of those scenes that was changed out from the original version. It's a cute scene, but the lyrics don't match it, and it kind of shows us what a complete ditz that the hero of Sailor Moon is.
___________________________
Visuals/Audio
This AMV has really held up well with the times. It's not the" 1080p blu ray 3D HD masterpiece handcrafted by God himself" (you can quote me on that), but it's good enough that the typical person can watch, enjoy and not feel like we have beer goggles on. Maybe some minor interlacing on the Pretear footage, and frame blending with Sailor Moon? Despite that, it's fine, and this doesn't impact the nature of the AMV, and does not get in the way of viewing experience.
___________________________
Final Opinion
Overall, I like Cartoon Heroes. This is something that I really liked, and I'm happy to have shared it with the community again.
Sadly, this seems to be a problem with AMVs as we move forward into the future. Older AMVs seem to get harder to find, or they're not as "enjoyable" since they don't' have the aforementioned God-like visuals. Or maybe I'm just a whiny writer living in nostalgia-land.
…
..
.
Yeah, let's just go with the former rather than the latter.

I give Cartoon Heroes...
****/*****
[4/5]
It's above average and on the line to what I consider very above average, but some of the editing/effects caused enough of an issue in a few areas that really kept it from the 5 star rating.
___________________________
NEXT WEEK:
Next week in The Lip Flapper's AMV Review series? I tackle an action AMV that doesn't suck!
Uh... That was supposed to be a compliment...

See you next week!
___________________________
Author's Note:
Well, how did you like my very first AMV review? I'm always looking for feedback, especially since this is a new pilot project with The Lip Flapper. If you have an idea of how to better improve the series, please let me know either here, in pm or on the main page in the general AMV forum.
Thanks!
-CodeZTM