Joined: Wed Apr 30, 2014 11:37 pm
I checked the FAQ and went to the main member page, but I can't see the enter new video link they are talking about, why is that? My browser is Google Chrome.
---
Joined: Sun Jul 07, 2013 2:35 pm
Contact:
When you're on the members main page, click on "Editors" in the left-hand menu. (It's in the second segment of the menu, and it's pink.) It should expand and the "Enter New Video" link is in that sub-menu.
Fanime 2016 AMV Contest
- Lurking Department Second
Fanime 2014-2015 AMV Contest
- Department Head
---
Joined: Wed Jul 22, 2009 12:31 pm
Contact:
What Tsu said, but here's a picture too.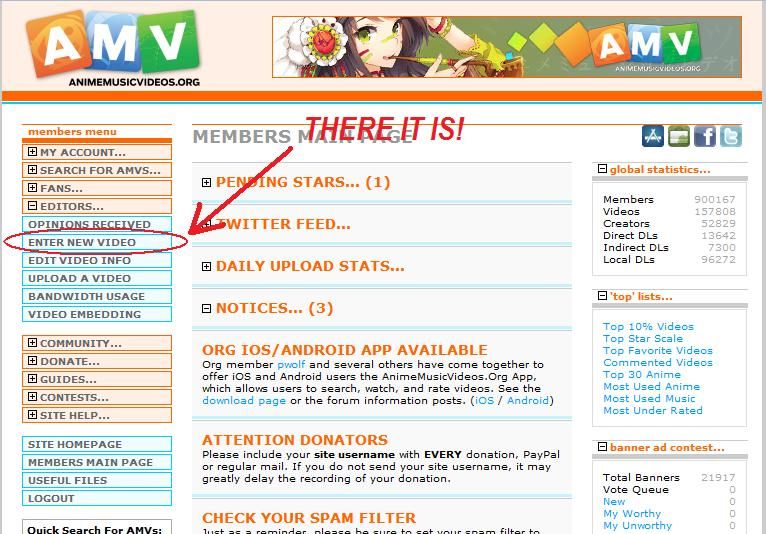 ---
Joined: Wed Apr 30, 2014 11:37 pm
Sorry for late response; thanks guys~
---
---
Return to "Site Help & Feedback"
Who is online
Users browsing this forum: No registered users and 3 guests