Hey gang! Whoa, It's been quite awhile since I've posted on here.
Well, I'm beginning work on my third ever AMV. As I was sifting through footage, I began to wonder if my sorting/labeling method was as efficient as it could be. I've been taking footage and placing subclips in folders by character and shot type. I know everyone has their different methods and it varies depending on the project, but I was curious if anyone would like to share their preference on organizing AMV footage.
Here's a screen grab of my arrangement (I use Final Cut Pro 6)
This is the template I've made which I sort subclips by characters and fight scenes and what not.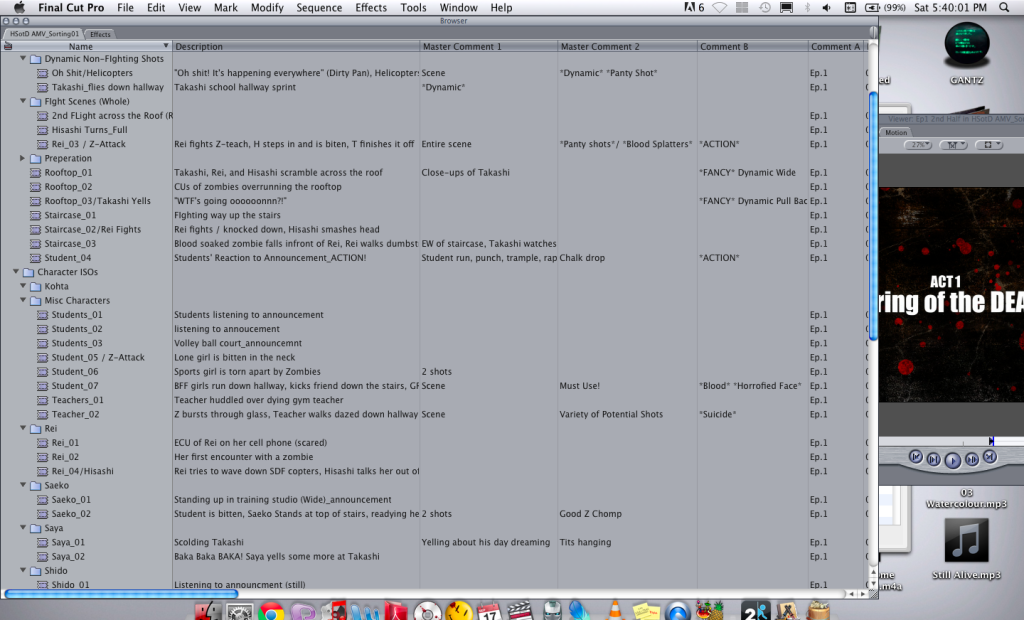 This is an expanded view of the browser window, displaying the details/comments of each clip. I go into a lot of detail so I if want to use the same anime footage for a later project, I know exactly what footage I have, what it entails, and where it is as soon as I open the project file.
Do you think this method can be improved? (And I know sorting varies slightly depending on your software). How do you guys like to organize yours?