Search found 13 matches
Search found 13 matches • Page 1 of 1
by pulsr

Mon Jul 02, 2007 10:15 pm
Forum: AMV Contests
Replies: 95
Views: 19539
Yeah, I did not enjoy waiting in line (which was all ready a few hours behind schedule) and to find out that the videos weren't going to be shown. =/
by pulsr

Sat May 12, 2007 5:01 pm
Forum: AMV Announcements
Topic: Lolitech (nanoha)
Replies: 2
Views: 656
[vidid=143794]

I felt that it was mandatory for me to make this AMV after I saw Season 2 of Nanoha.
by pulsr

Fri Jan 26, 2007 3:13 pm
Forum: AMV Announcements
Replies: 2
Views: 620
http://www.animemusicvideos.org/members ... p?v=136871
lala have fun
i think this is my 4th amv. I kinda forced this one out but whatever!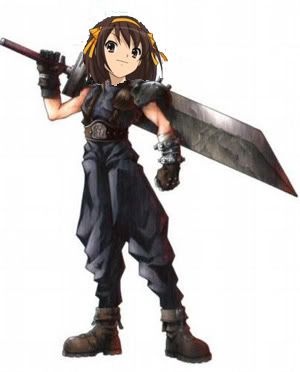 by pulsr

Tue Jul 11, 2006 3:18 am
Forum: AMV Announcements
Topic: mostly fatal blood
Replies: 3
Views: 559
i didnt know what to do so i decide to post it on the forum finally @.@ http://www.animemusicvideos.org/members/members_videoinfo.php?v=122068 while i think my first video was a bit more thoughtful. this one came out better because i finally learned how to encode, <3 a-m-v.org for its useful guides.
by pulsr

Tue Jul 11, 2006 3:16 am
Forum: AMV Contests
Topic: AX06 winners
Replies: 54
Views: 10697
rofl i feel like there is more then just making an amv and submitting it now ;p that or im really really tired.
by pulsr

Thu Sep 08, 2005 4:16 pm
Forum: Video Software Help Archive
Replies: 4
Views: 598
i was just wondering on how you make a solid line that is controllable meaning... at frame 1 i want it to be hidden then grow to the other side at say 10 frames. uhh the only idea that i could come up with is making a line using PS and then editing it inside of after effects. if i could get input i ...
by pulsr

Sat Sep 03, 2005 12:44 pm
Forum: AMV Announcements
Topic: my first amv weeeee
Replies: 4
Views: 599
hehe, i had tenma there because i wanted to make sure if i could match the beat of the drums. next time ill hopefully do something not as repetitive ;p
---
Search found 13 matches • Page 1 of 1